Introducing an Improved Test Results Experience
You may have noticed a few new (and colorful!) elements in your Rainforest run results lately. In this post, let's walk through how the changes to your test results will help you have a cleaner, easier run review and bug triage experience in Rainforest.
Run-Level Results: Better Run Summary Overview
We've updated the Rainforest run results to make essential run information more visually distinctive and easier to digest. You'll notice a lot more color, and a few new sections on your run summary page: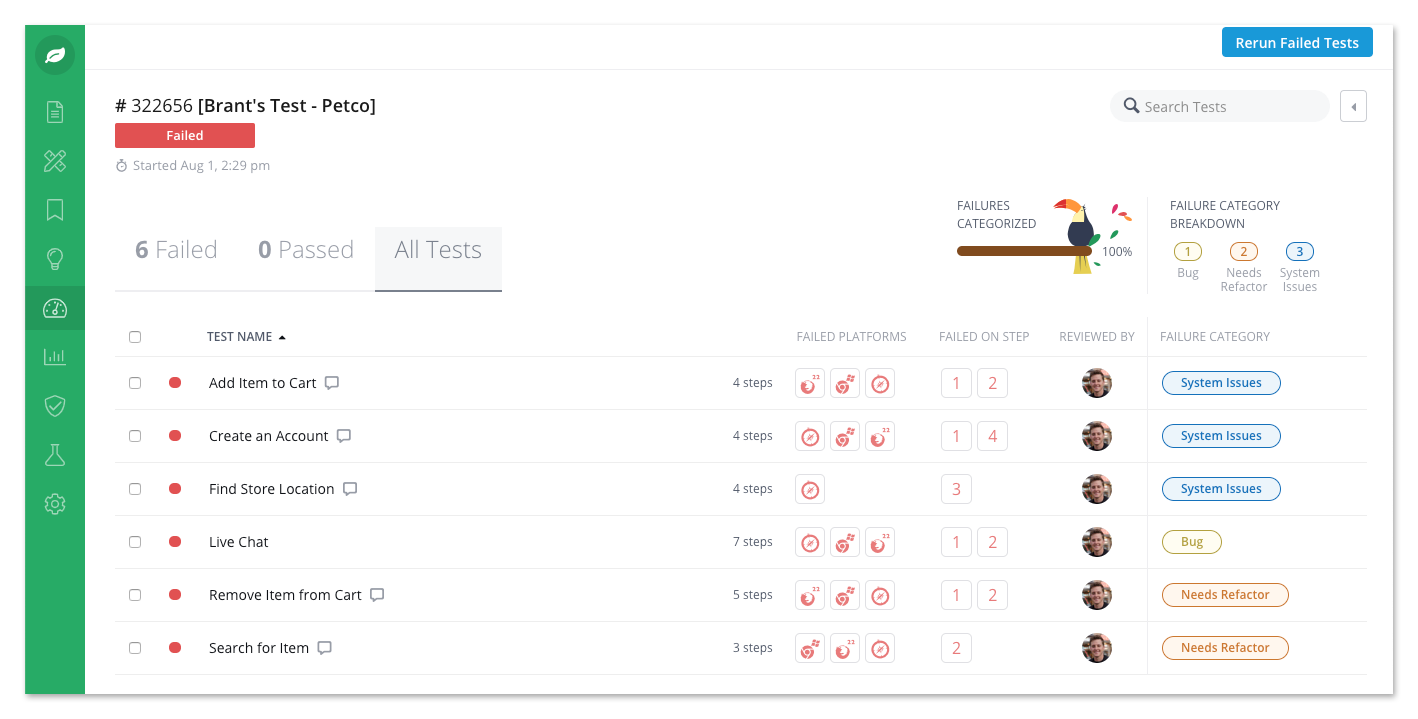 Pass/Fail Summary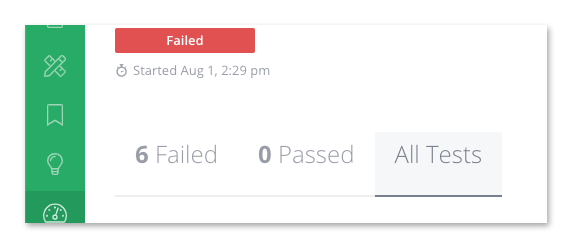 We know that understanding the rate of test failures and passes is important to many of our customers. Your run summary page now includes information about the overall passing rate, to help you better communicate the status of the test run to any quality stakeholders within your organization, from your engineering team to your CTO.
Failure Categorization Summary

If you're not already familiar with the failure categorization feature in the Rainforest platform, now's the perfect time to start using it! Categorizing test failures helps teams take action more efficiently, and allows Rainforest to develop meaningful reports that track the health of your application and test suite over time.
In this redesign, we wanted to surface the categorization of tests cases to help your team better understand why tests are failing. Your run summary page now includes a failure categorization meter to understand what percentage of your tests have been categorized, as well as a breakdown of failures by category. A major benefit of using this feature is that you can now keep track of bugs found in Rainforest, which will be surfaced in your weekly QA Visibility report.
Test-Level Results: More Context and Communication
You can now view the results history of a test case within that test case. Results history has been a highly-requested feature, and will give you more context on the test to determine the most appropriate category and action that needs to be taken on the result.

Additionally, you can now notify members of your team when you categorize a failed test. This will help ensure that the right people are notified quickly when they need to take action, and that stakeholders to the release are aware of any issues as they come up.
Run Result Notifications: More Information Where You Need It
In addition to a new and improved test dashboard, we've also rolled out a few updates to the way run results are communicated via email, Slack and in-browser. Last month we introduced high-level email QA reports. Since then, we've rolled out notifications in Slack that are more focused on the actions that users need to take in the platform.
You'll also be able to see run status notifications in-browser, which you can toggle from the run settings modal: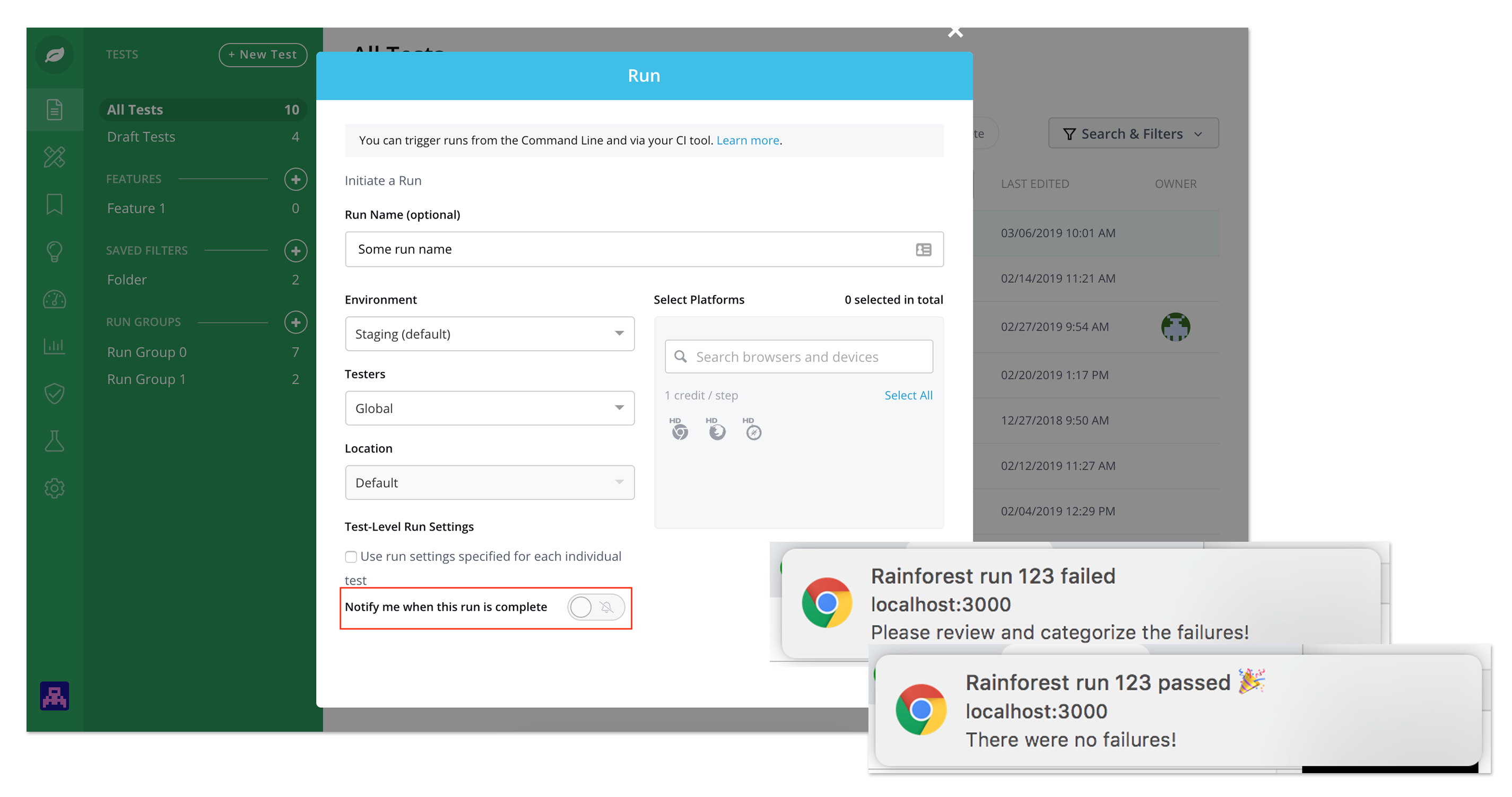 Learn More about Rainforest Test Results
To learn more about these features, and how you can tailor your test results for your team's workflow, be sure to check out our Support documentation and subscribe to the blog for more updates!