February Features: Improving QA Metrics & Visibility with Rainforest
Getting the insights you need quickly is essential to understanding and improving your QA process. With that in mind, we're rolling out a few new features and updates to help teams gain insight into the state of software testing for their team quickly and efficiently.
Introducing the QA Visibility Report
Look out for a new email report for the highlights of your QA activity every week! The Rainforest QA Visibility Report highlights the number of tests created, tests run, tests passed, tests failed, and bugs caught provided they are using failure categorization and marking failures as bugs.
By seeing a weekly change of how the basic tenets of functional QA testing (creating tests, running tests, and catching bugs) are going, the entire team has visibility into what is going on week over week.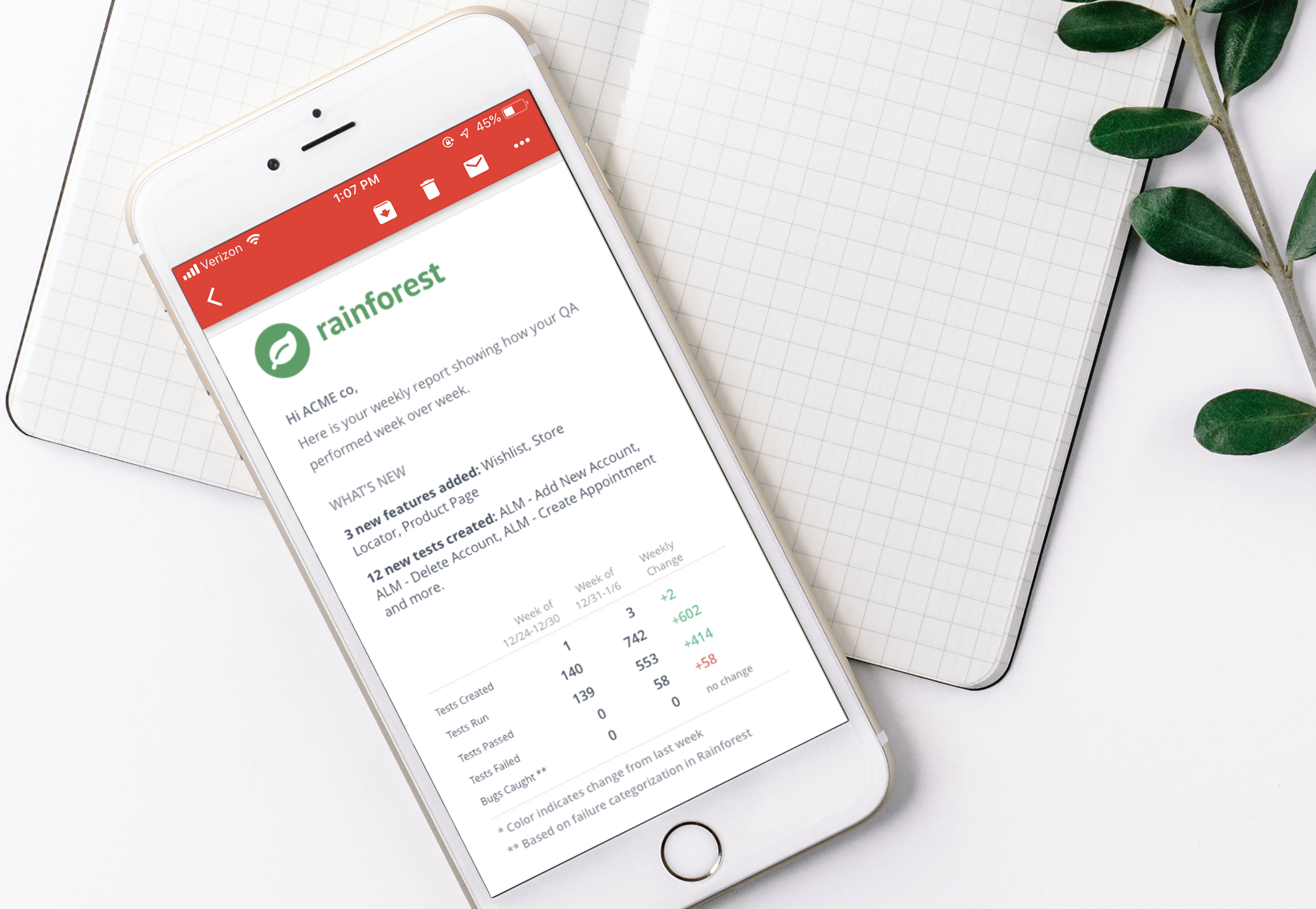 Improved Search & Filter on All Runs
The process of triaging and acting on test results is a core part of the Rainforest results workflow. The Search & Filter functionality will allow customers to parse through their entire run history in order to better get to runs that need to be acted on, and in order to see the success of runs over time. Customers can access the Search & Filter functionality from the top right of the All Runs page. They can now search for runs based on name, result, environment, source, run group and several other criteria. The All Runs page looks like this: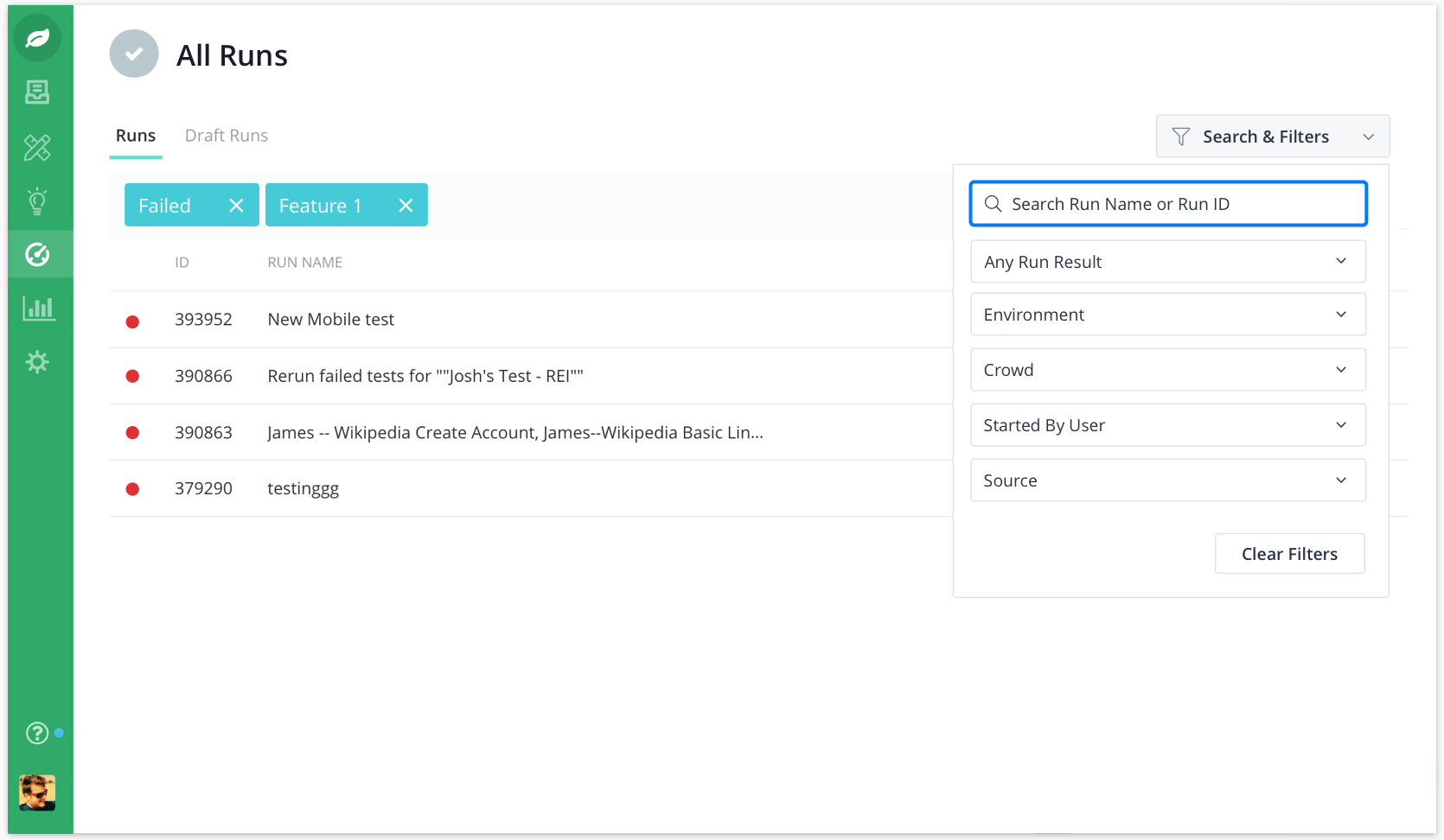 Faster Video Playback
Getting to the bottom of failed tests quickly is a priority for most teams. We've heard feedback from users that being able to review their Rainforest results faster. With that in mind, we're adding a faster replay speed to our test videos. You can now watch test video replay at 1x, 2x and 5x speeds.
Learn More about New Rainforest Features
Rainforest regularly releases new and updated features and functionality to help our users test more effectively and deliver every release with confidence. To stay in the loop on the latest product updates from Rainforest, be sure to subscribe to our blog or bookmark our changelog.