Setting Your QA Team Up for Success in 2019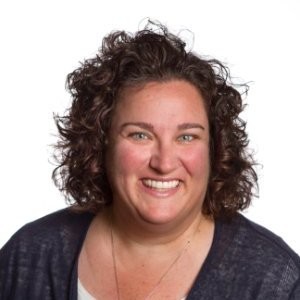 With the new year in full swing, many QA teams are looking for ways to level up their processes and skill sets to have a big impact in 2019. We sat down with Rainforest's QA Strategist and Consultant Melissa Tondi to discuss the challenges and trends the industry can look forward to this year.
Read our interview with Melissa below for her take on the biggest issues QA teams face and what steps teams should take in 2019 to ensure a successful year.
What will be the biggest pain points for teams in 2019?
"Unfortunately, teams seem to hit on the same pain points year after year. With almost all companies practicing some sort of an Agile software development approach, the increase in releases has only become a larger challenge. QA has to be very focused, efficient, and productive in the types of testing that need to happen to support an increased delivery cadence. QA as an industry needs to think of creative ways to support that.
In the past, QA teams generally leave the adoption of new tools and technologies -- such as automation -- to specialists or consultants. The challenge now is for teams to take those areas that have historically been the responsibility of specialists, and bring those skills back into the team. There's an absolute need for QA to be at the forefront of adopting those tools and tech to make their own solutions more scalable."
What are the biggest areas where teams can make process improvements this year?
"One thing that prevents us from being efficient is that QA doesn't have a lot of insight into all of the testing activities happening outside of the QA team. We tend to take responsibility for all testing, but individuals (developers, PMs) do their own testing in a lot of different ways. That impacts QA because individual quality checks aren't centralized or visible to the team. In some cases, they aren't consistent.
The team doesn't have enough insight into what the development team is doing. Then the QA team must take it upon themselves to test everything. In some cases, we're testing things that have already been verified or validated to the left of us. We end up wasting time, which snowballs into QA never having enough time to do all the things we want to do.
One thing we're working on here at Rainforest is building better awareness for the QA team of everything happening to the left and right of them. A lot of the challenges teams face can often be solved by simply understanding what's happening. We can then come in and create a more efficient, centralized process.
Beyond increasing visibility and communication with their organizations, what can QAs and QEs do to grow professionally?
"Be aware of the tools and tech that are coming. We have a fabulous portfolio of open source available to us, as well as commercial proprietary tools. At the end of the day, QAs should consider themselves technologists. As technologists, we have a responsibility to be aware of what's coming. That includes both things that we can bring into our own toolbox to improve our day-to-day activities and things that may impact our companies.
Fortunately, communication is flattening out, and this will allow us to be more proactive and in-tune with what's coming next. We can get answers to questions in such a quick way now online.
Whenever we hear of a new technology that might be a potential disruptor, the onus is on ourselves to learn about it and to reach out to leaders in that community. The role of QA teams is changing -- we should be the experts on our team because we've invested in our own professional development and research on new technologies and tools coming our way."
How can QAs gain more exposure to new ideas and trends?
"Online resources and thought leaders are a great place to start. I'm always a big fan of StickyMinds. They have years and years' worth of thousands of articles, really from when QA became a mainstream industry. I love what the Ministry of Testing is doing. Angie Jones with AppliTools just came out with Automation University. I haven't done any of the courses yet, but Twitter is exploding with all of the great feedback from her courses. I also like what Joe Colantonio is doing with the Automation Guild.
Do your research and figure out the conferences and meetup groups for the topics and skills that you want to hone. The industry has a lot of great national and international conferences, and if you have the opportunity to go to those you're going to get a lot of information and have access to all of the content from all of the speakers. However, there are also a lot of great regional and local conferences that are coming up as well. I'm going out to Columbus in about a month to speak at QA or the Highway -- there will be a few hundred people attending!"
What else should teams know going into 2019?
"Our guiding principle as Quality Engineers should be that we can provide so much value that we can influence the software before it's built. We have that responsibility to provide value and skill sets that don't exist on the team otherwise. 2019 should be the year of embracing our influence & owning it."
What are you most excited for in 2019?
"I really enjoy doing the QA strategy and process assessments for Rainforest clients. The worst thing that can happen is that somebody feels like they need to reinvent the wheel or put a solution in that's already been done by a similar company. Our consultants draw from a wide range of experience and distill that to the benefit of Rainforest's clients.
I love helping teams find that 'aha' moment and learning how they're embracing their own software development lifecycle. It's about finding ways to use Rainforest and ways to improve and make their own strategy more efficient. I'm excited to continue to bolster and improve our already well-thought-out QA assessment process."