Test management can take up a lot of your team's time. We're always looking for ways to help your team streamline test management and execution so they can spend more time improving product quality. To kick off 2019 we're excited to introduce a few new workflow enhancements designed to help your team save time on testing.
Easier Editing for Embedded Tests
Embedded tests are a key component of highly effective Rainforest test suites -- over 1/3 of test cases created in 2018 were embedded tests! In order to help users take full advantage of our modular test cases, we've updated the editing workflow for embedded tests.
Rainforest users can now edit Embedded Tests directly within their parent tests. Embedded tests will update immediately across all tests the steps are embedded into automatically. With this new, easier editing flow, Rainforest users can optimize their test management workflow when it's time to update essential test cases.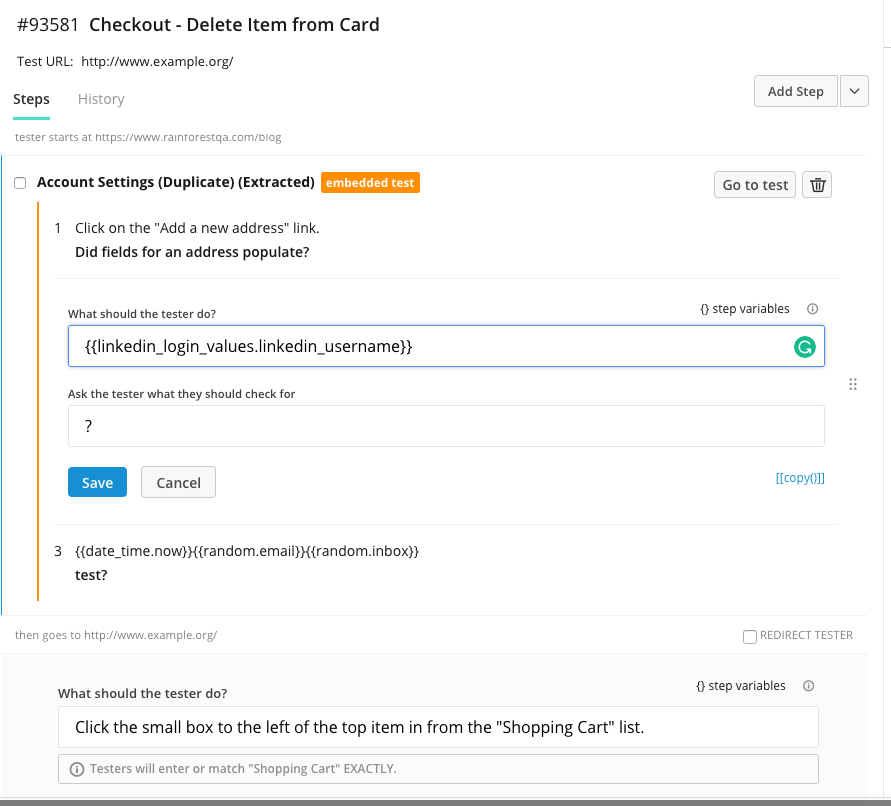 Reusable Tabular Variables
Rainforest now supports a new type of tabular variable with "reusable" values. Reusable tabular variables allow values to be reused by testers during the same run. When all available values are in use, additional testers will wait until the next value is available.
You can also use reusable tabular variables to limit the number of testers accessing a test or environment concurrently. For example, if you want to run a test across many browsers, but can only have 3 testers performing the test concurrently, a reusable tabular variable with 3 rows total will enforce this behavior.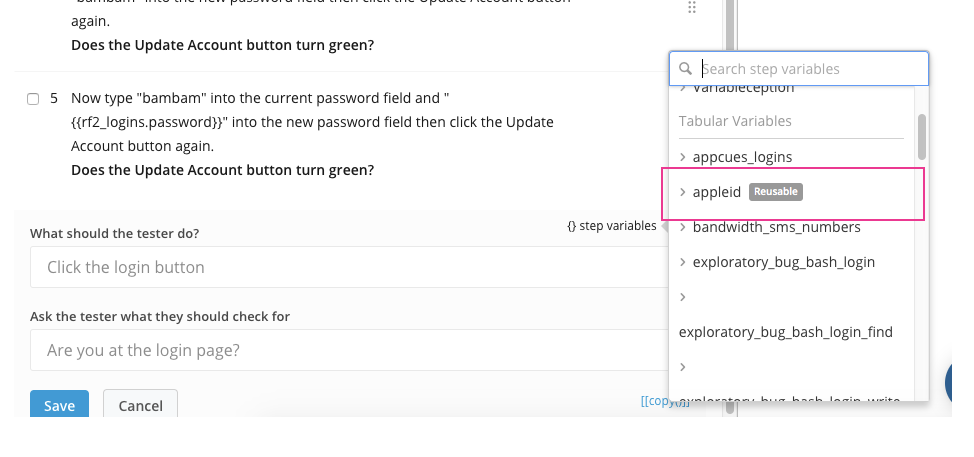 Learn More about New Rainforest Features
Rainforest regularly releases new and updated features and functionality to help our users test more effectively and deliver every release with confidence. To stay in the loop on the latest product updates from Rainforest, be sure to subscribe to our blog or bookmark our changelog.