Where to Find Rainforest QA (and Melissa Tondi!) This Fall
Our mission here at Rainforest is to help teams ship higher quality software, and we believe that faster, better quality software starts with a more strategic process. While we're always working on new platform features to help Rainforest users be more productive, we're also building out a team that is as passionate about building better QA processes as we are.
Welcome to Rainforest, Melissa Tondi!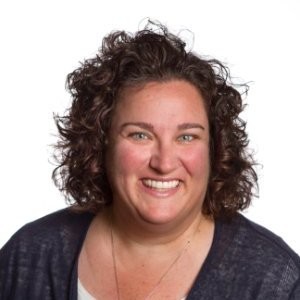 We're excited to welcome Melissa Tondi to the Rainforest team as manager of Professional Services. A respected expert in the QA and testing space, Melissa brings over 15 years of experience in software quality and process engineering. And it's very apparent, from the first moment one talks to her that, in true Rainforest fashion, she's incredibly passionate about QA.
Melissa is quite involved in many ways in the QA and testing space. In 2013, she founded Denver Automation and Quality Engineering —a community around mobile and automation QE/QA/testing. She's frequently invited to judge and mentor software development students. She also frequently delivers keynote speeches at industry events.
Join Rainforest on the Road This Fall
We're looking forward to having Melissa hit the speaking circuit representing Rainforest QA in order to share her knowledge of QA best practices, as well as to share what sets our platform apart from other solutions.
Here are some of the events where you can find Melissa this year:
Denver Startup Week September 28, 2018 Denver, CO Presenting: Quality Matters
PNSQC October 8-9, 2018 Portland, OR Presenting: The "Do Nots" of Software Testing
STPCON East October 22-25, 2018 Washington, DC Presenting in 3 Sessions:
Traits of a Quality Engineer - Disrupt Your Career
Fine-Tuning Your SDLC
Workshop: Reinventing and Reinvigorating the Industry
Rainforest will also be heading up north later this year, exhibiting at:
SAAS NORTH Conference November 28-29, 2018 Ottawa, Canada
Follow Us for More Updates on Where to Find Rainforest!
Want to stay on top of events and conferences where you can meet up with Rainforesters like Melissa? Follow us on Twitter and LinkedIn for the latest updates and more on where you can find Rainforest this and next year. Stop by, say hi and maybe grab a Move Fast Don't Break Things t-shirt!