Rainforest customers can now enjoy new product updates that facilitate faster test writing and test maintenance.
View Comments in Test View
Rainforest customers may have noticed tester feedback that showed up in the test results page, providing input on test writing. Now, tester comments are shown in the test view, right next to each test step, so you can make quick edits to your test without switching views. This is one of many features we are developing to help make test-writing smoother and more intuitive.
To find tests with tester comments, just look for the "comment" icon and follow it to the test view. In the test view you will see a new icon on the top right that lets you view tester feedback. This will then show comments from the most recent test result. To view comments from previous runs, click on the "view comments history" link above the comments.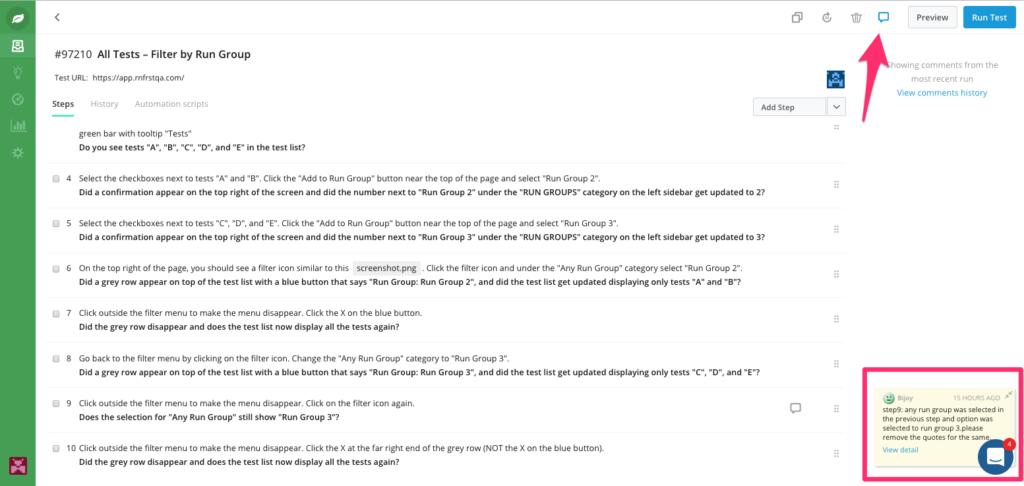 ]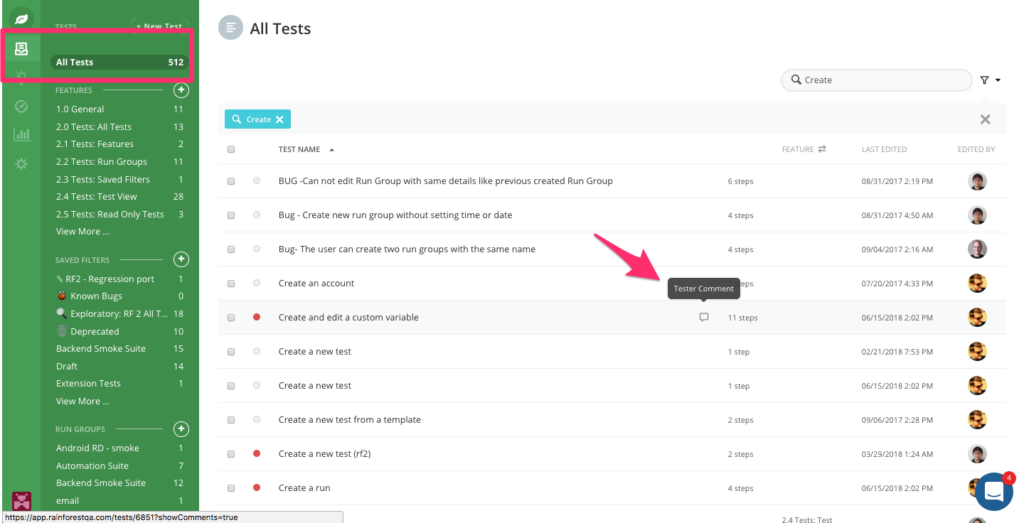 "View Embedded Tests" Filter
Customers can now use the test list filters to find embedded tests. With this new feature, users will be able to easily view which tests are embedded within others. Embedded tests act as the building blocks of Rainforest test suites, so this is a helpful feature for test suite management.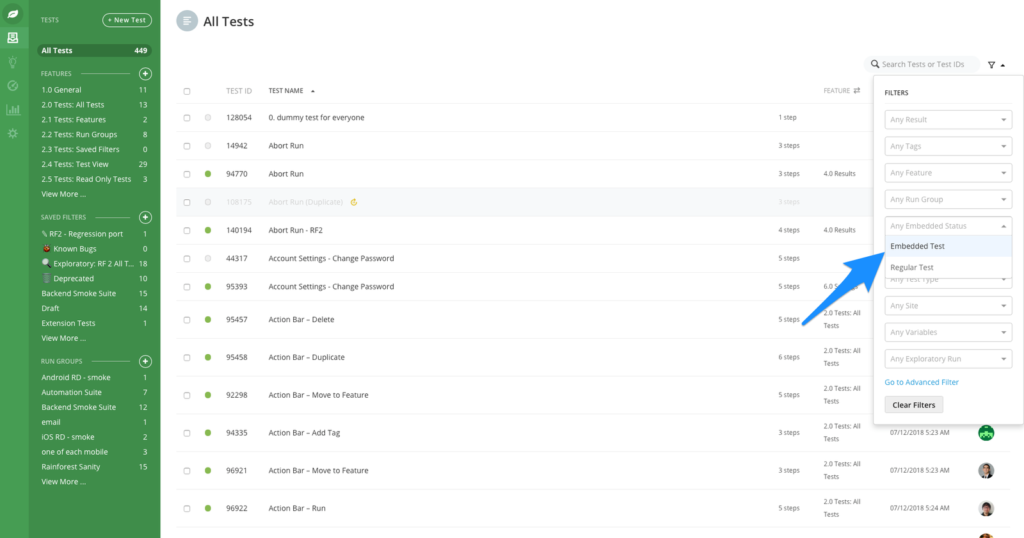 Browser Selection Groups
We've improved our platform selection experience when running tests or managing run groups. Browsers and devices are now organized into three groups: Desktop VMs, Mobile VMs and Real Devices, with the associated credit cost shown for each. This makes it easier to select the right platform as the Rainforest browser and device offering grows. We've also added a search box, so you can search for your browser or device of choice.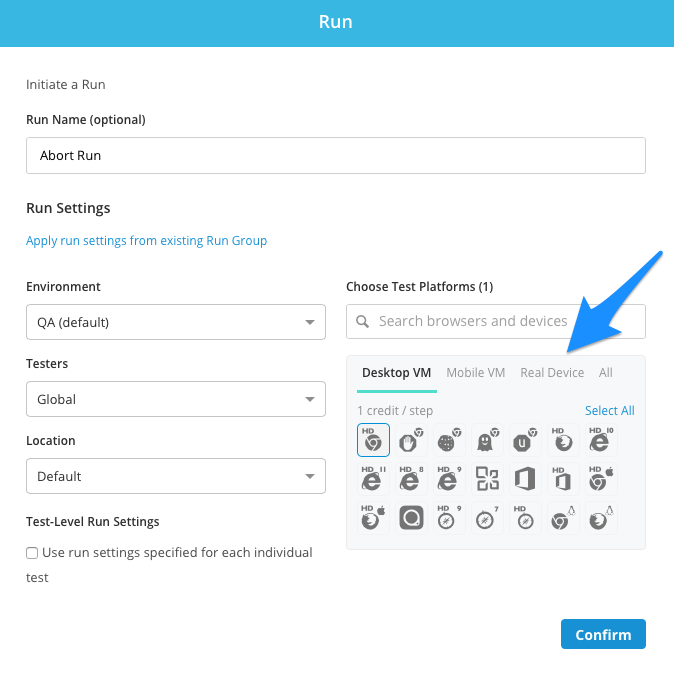 Learn More about Upcoming Features
We release new features every month to help our customers get more out of the Rainforest platform. Want to get the latest new features? Subscribe in the sidebar to get updates from Rainforest straight in your inbox.