Updated Android and iOS Mobile Testing Environments
We're rounding out the year with updated support for Android and iOS mobile devices! Now you can test even more functionality for mobile devices with Rainforest.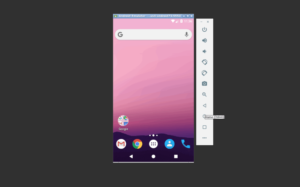 Android 7 and 8
Rainforest's Android 7 and 8 virtual machine emulators are now available for you to test your native and web applications. These VMs mirror the screen resolution and OS version of real devices. The testing interface allows you to directly interact with all the core functionality of real Android 7 and 8 devices, including GPS, rotation, camera, zoom, home and other functions.
To learn more about supported functionality for Android 7 and 8 VMs, please visit the Rainforest help center page.
iPhone X, iPhone 8+, iPhone 8 and iOS 11
Rainforest customers can now run tests on iOS 11 while simulating the most recent Apple mobile devices. We now offer 3 new VM's:
iOS 11 on iPhone 8
iOS 11 on iPhone 8+
iOS 11 on iPhone X
--
Learn more about how customers use Rainforest Mobile to test their applications in our case study of Jitjatjo. Want to get the latest news on new Rainforest features and updates? Be sure to subscribe to our newsletter!