We've spent the last 6 months working on our biggest platform redesign that will make Rainforest more intuitive and powerful to use, and we can't wait to share it with you. All the things you love about Rainforest are still there, in a much cleaner and easier to use interface.
All-New Platform Features for Even Better Rainforest Results
We're also excited to introduce a new set of tools that make it easier to organize your test suite, review your results and view your test coverage.
We're focusing on making Rainforest part of QA strategies that accelerate development, rather than holding it back. With that goal in mind, our latest feature set focuses on making the test writing and management process smoother and faster.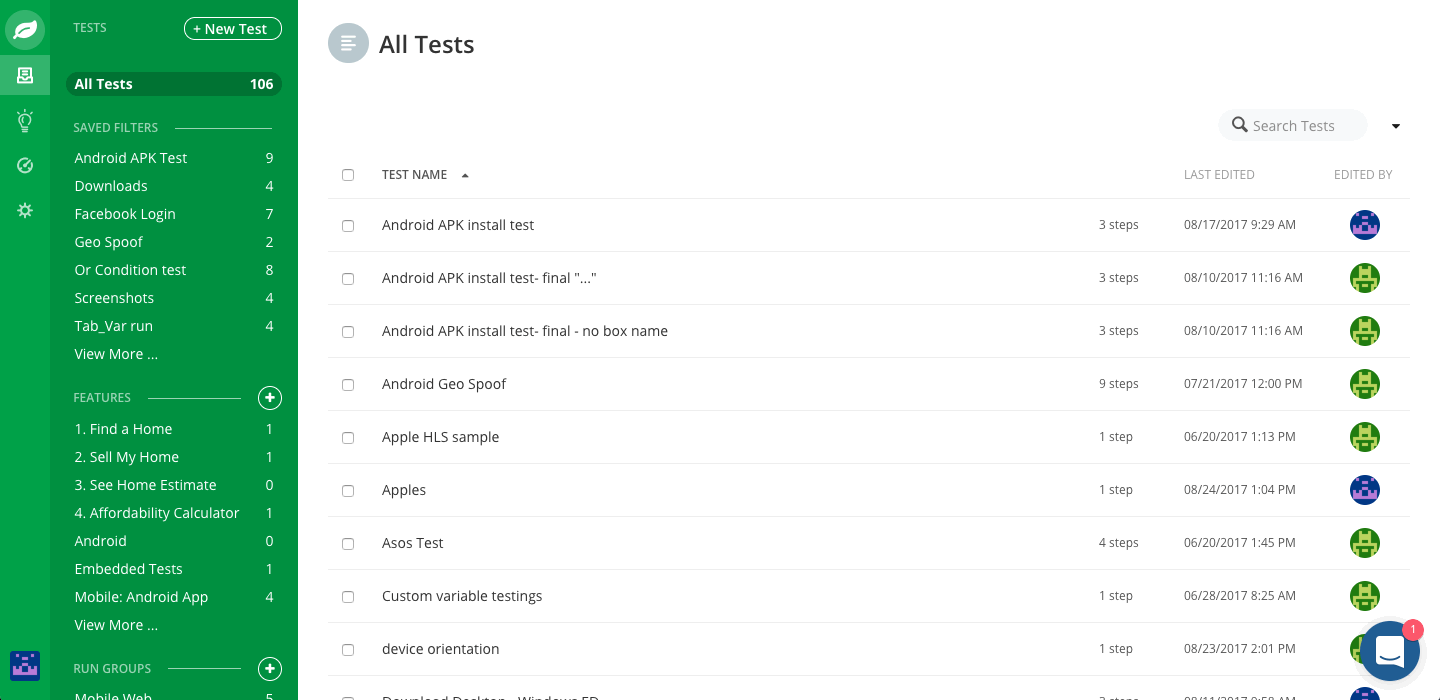 Better Test Organization
Organizing your QA tests lets you run key tests faster and get more comprehensive feedback easily. Group your Rainforest tests by feature and get visibility on coverage for your entire product.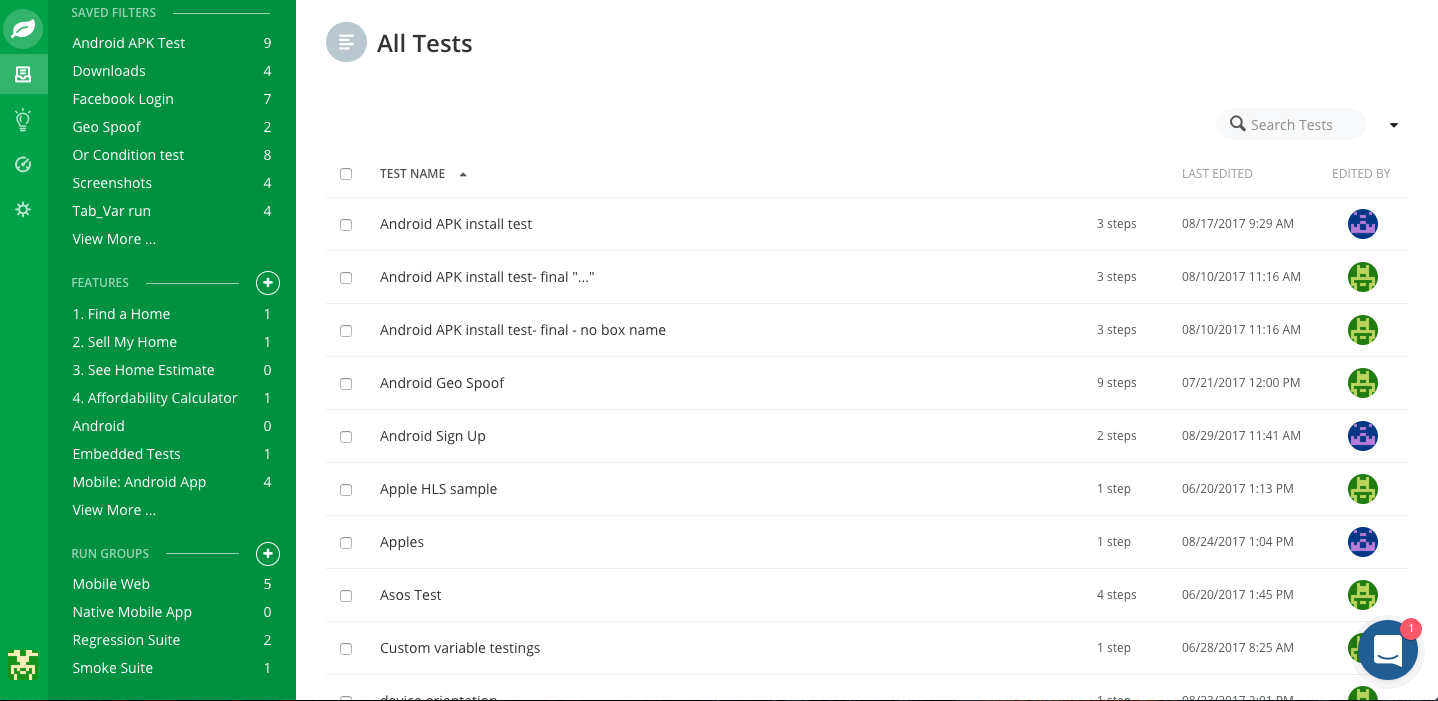 Your Run Settings Panel
From scheduled smoke tests to pre-release feature checks, scheduling tests runs helps minimize management time. Manage run settings and schedules in one place. Use test-level run settings only as needed and keep your browser and device coverage consistent.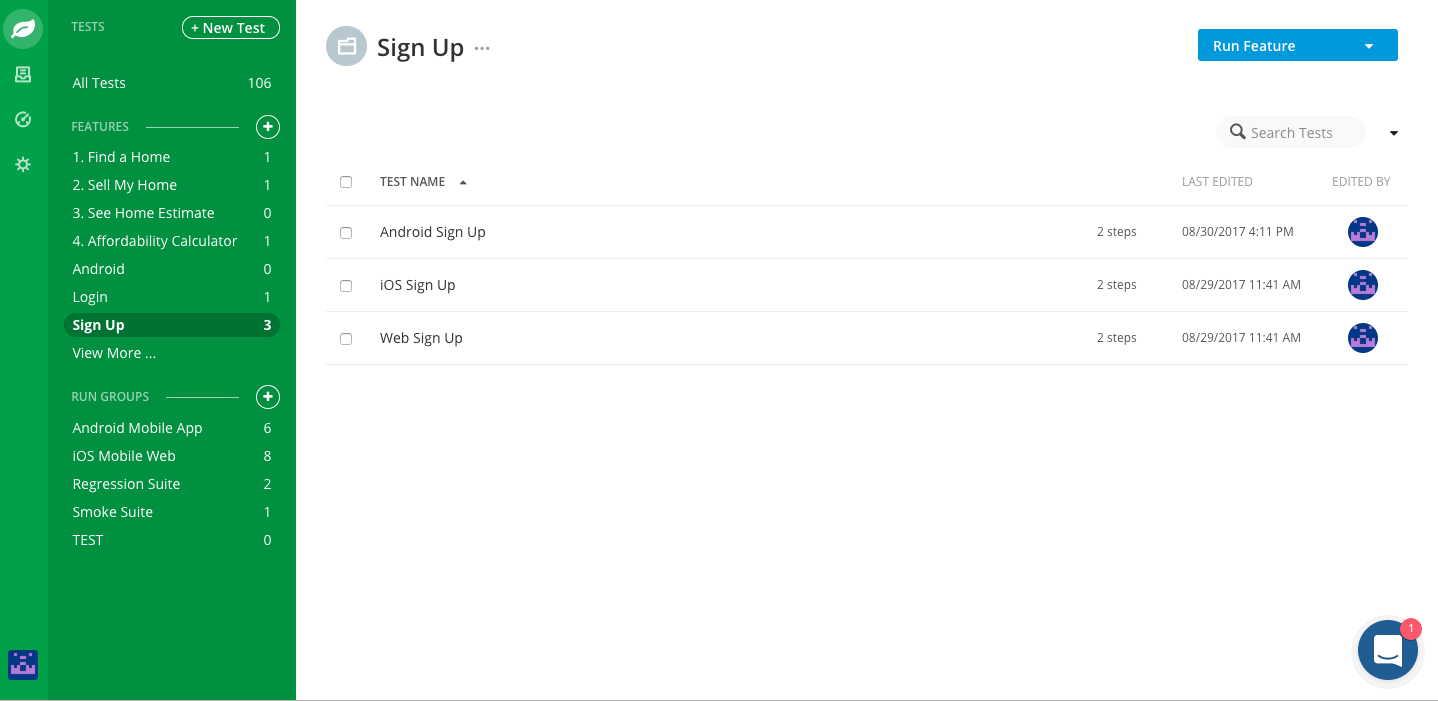 Broken Test? Disable It.
Broken tests are part of the fast-moving QA process, but that doesn't mean they should clutter up your test results. Find a bug? Making a few key edits to a test? Disable it until you're ready to run. Disabled tests that are part of any test suites won't run – no need to move them out of the group.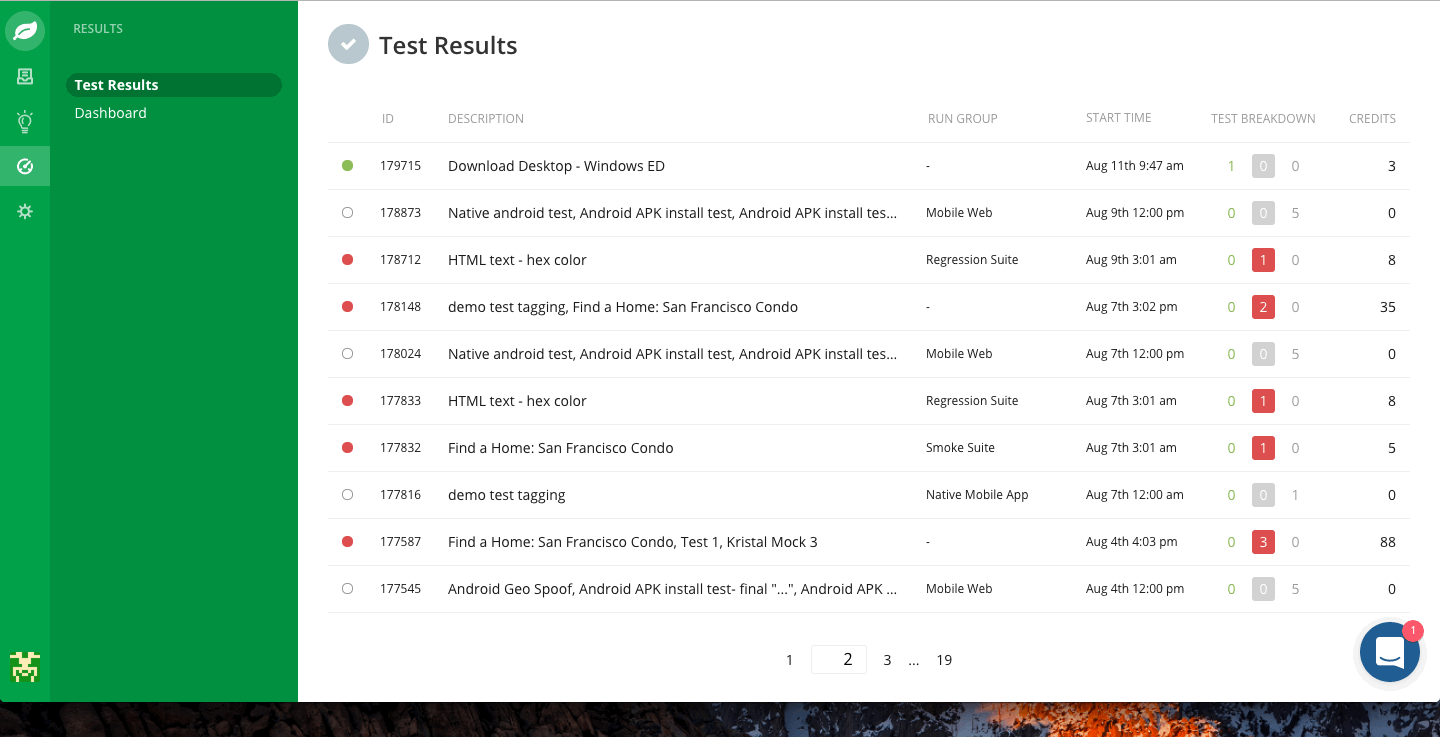 Rich Results at Your Fingertips
Whether you want quick confirmation or a deep dive into test results, our new view of test results has you covered. Experience cleaner, faster results to act on bugs with confidence. Surface failures on hover, jump straight into troubled platforms and instantly see videos of the bug.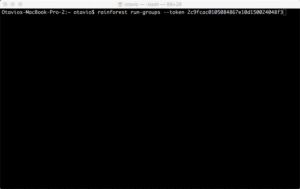 Integrate via CLI
Don't use Ruby? Our Go-based CLI works with any language and is updated automatically. You can also now execute runs just like unit tests, simply by pointing to your local RFML repository – we'll take care of the rest.
Want to See More of the New Rainforest Experience?
Want to learn more about the Rainforest Platform? Sign up for webinar on October 11th for an in-depth walkthrough of the new platform and our tips for getting the most out of the latest features.