Infographic: Building a Scalable Mobile QA Toolkit
As the digital world becomes more and more mobile, managing quality assurance for mobile applications continues to be a challenge for development teams. According to the World Quality Report for 2017-2018, 52% of teams surveyed struggle to find the time to sufficiently test their mobile applications -- up from 36% just 2 years ago. What's more, nearly half (46%) of respondents say that they don't have the right tools for mobile application testing.
The Right Tools for Scalable Mobile Testing
The landscape of mobile testing is a complex one -- not only are there myriad devices and OS versions to take into account, but also many different methods for executing test cases. Finding the right combination of test cases and execution tools and environments is the key to scaling mobile testing efficiently.
This infographic, adapted from Scaling Mobile QA without Scaling Your Team, provides a survey of the mobile testing tools that teams can leverage to build their most effective mobile testing strategy while staying lean.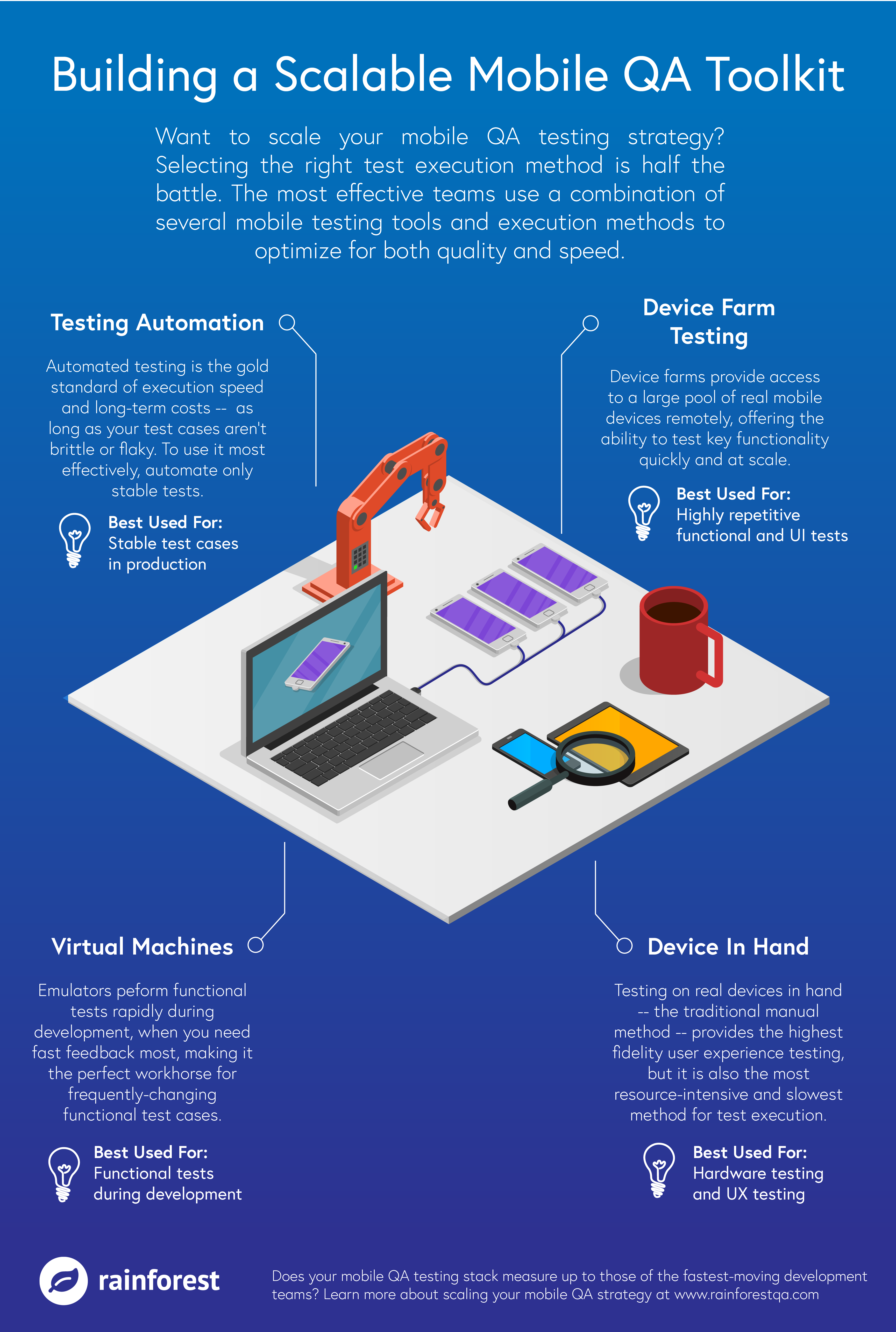 Download the Free Guide to Scaling Mobile QA Without Scaling Your Team
From mobile device farms to virtual machines and testing automation, finding the right mix of mobile QA testing tools also depends on your QA strategy. To learn how effective teams have scaled their mobile QA strategy successfully, download our guide to Scaling Mobile QA Without Scaling Your Team.