At Rainforest, we're always looking for ways to improve our users' experience of writing tests and reviewing their results. Today we're excited to announce two new features designed to help our users get faster, stronger insights into their test results: expanded step templates and upgraded test results video replay.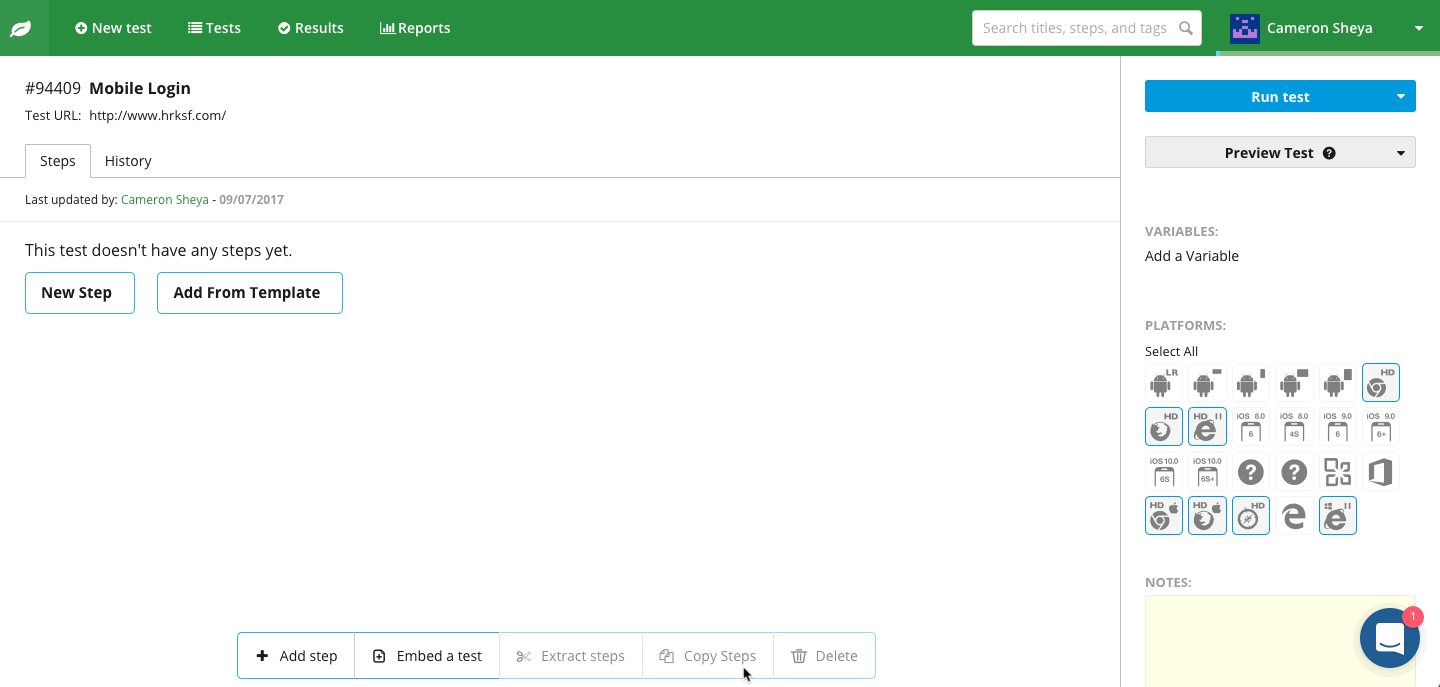 Expanded Step Templates
Test writing can be time-consuming, even for Rainforest pros. We just added new and improved step templates to Rainforest to make test writing faster and easier for new users. Our new step templates let you add pre-written step templates for common actions for various types of products and use cases. We now offer templates of common testing flows for B2B, consumer, mobile and marketing-focused products and apps, as well as general templates for incognito windows, uploading and downloading files, and other common actions.
To use step templates, click "Import from Template" when you create a new test.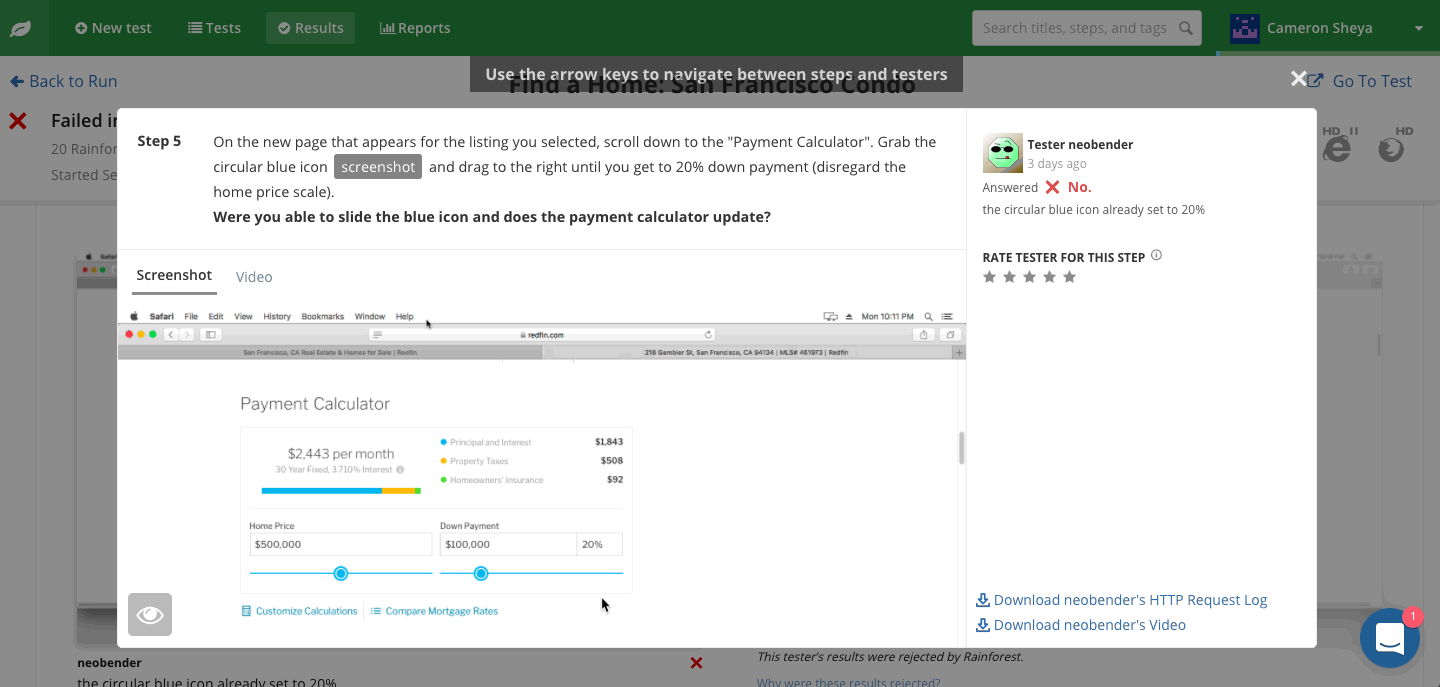 Upgraded Test Results Video Player
We've added a new test results video player, which comes with lots of helpful added features:
Watch in video in full screen with step instructions at the top.
Use arrow keys to jump between steps in the video.
Toggle video speed and to speed up or slow down the video. The default is set to 1.5x speed and if you change this setting, Rainforest will remember it for your user account.
Send links to the video pre-loaded to a specific timecode. The timecode is embedded into the URL and can be used to share clips with team members.
Download the video to view it locally.
To see these new video features in action, just navigate to the test result and click to switch to the video tab. The video plays inside the results modal and shows which step instructions are being followed at each moment in the video.
We release new features every month to help our customers get more out of the Rainforest platform. Want to get the latest new features? Subscribe in the sidebar to get updates from Rainforest straight in you inbox.