A Day in the Life of a Rainforest QA Intern: Sales and Customer Success
This summer, Rainforest had its second internship program where interns on different teams have been learning about the exciting life of a San Francisco based start up. This week, our Sales Development and Customer Success interns share how their internship experience at Rainforest has gone.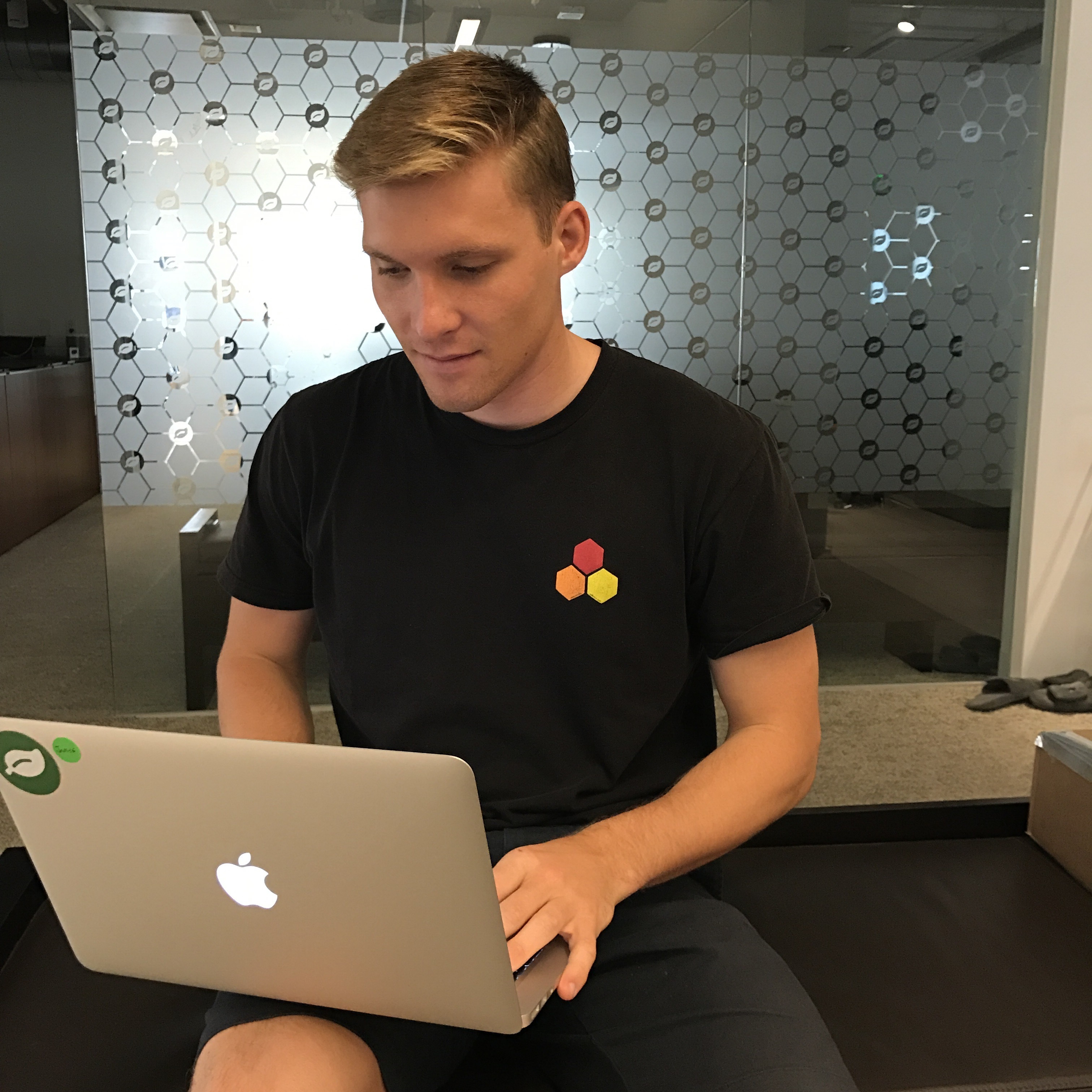 Sales Development Representative Intern: James
James is an intern for the SDR team, where he is maintaining Salesforce and helping evaluate which companies would best benefit from the Rainforest product.
The Sales Development Representative (SDR) team is tasked with creating outbound leads at Rainforest. We work to get in touch with engineering and product teams at software companies that we feel could fit well with our platform. As an SDR intern, I get to act as a resource for my teammates. I get to learn how the team prospects leads and how their outbound drums up interest. When I'm not helping my team out, I get to push my own campaigns towards leads I've found myself. When someone engages us and shows interest in our platform, we set up a meeting time where we demo the product with the help of the Account Executive team!
Throughout my day-to-day, I connect and work with other teams outside of the SDR team. Every few days the interns meet with different teams at Rainforest to have learning discussions, which provide invaluable insight into the minds of the highly knowledgeable and experienced staff at Rainforest. Discussions can range from "How to start a company" to "How to build out your personal brand?" to even "How to propose, document and weight the value of a new feature on the Product team." Learning discussions are just one of the many ways we get to connect with the leaders of Rainforest!
The internship program at Rainforest as taught me far more than just sales. I've learned about the components it takes to build a well-functioning company, how to act and hold myself in a professional setting and how to be a good teammate. The Rainforest summer internship is much more than just the role you sign up for. By the end of the second week, it was more than obvious that this internship was geared solely towards my growth.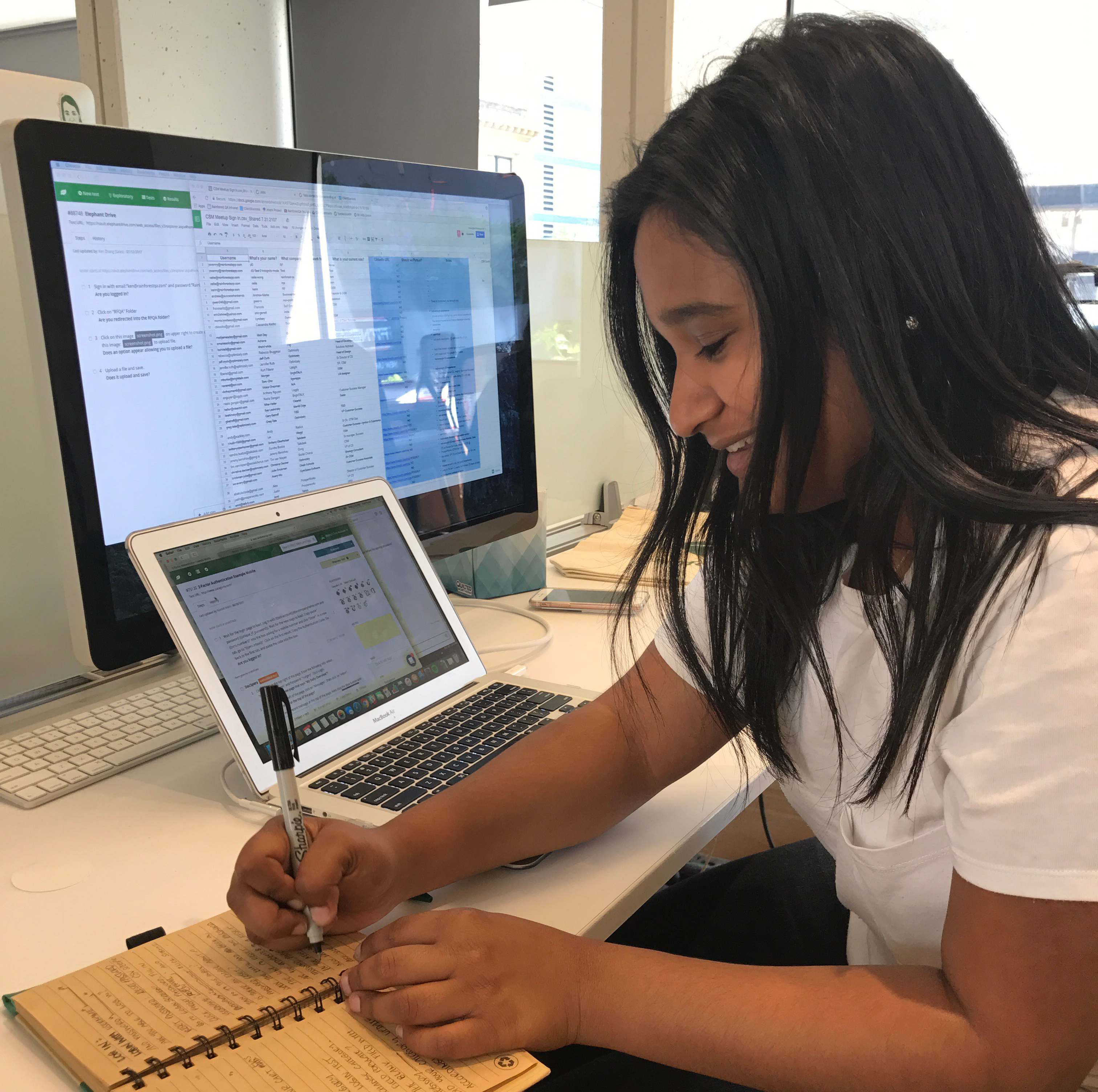 Customer Success Intern: Meera
Meera is the CSM intern where she has been focusing on creating test templates that help new customers successfully write Rainforest tests and helping CSMs with various kinds of support!
Every morning at Rainforest started relatively the same as a Customer Success intern, with the only surprise of the morning being seeing which members of the CSM team showed up to work that day. It was rare that everyone on the team was in the office, happening only about a handful of times throughout my ten weeks here. Most mornings consisted of working through client contracts in ClientSuccess, the Customer Success version of Salesforce, or writing test templates for the various customer verticals.
Throughout my time at Rainforest, I learned how big of a pain test writing can be for customers, especially new ones. My job was to help new customers by writing key tests that could serve as a guidelines. Compiling thirty-one in all, I wrote various tests from login & sign-up to complete checkout flows and everything in between. It was safe to say I became an expert in Rainforest test writing by the end of my time there.
Afternoons consisted of a mix of meetings, coffee chats & social time, and intern learning discussions. One unique meeting that would happen in the afternoon either weekly or bi-weekly would be check-ins. Check-ins with my CSM manager, Akhila, happened weekly where we would get together and look at the progress of the various projects for me to accomplish by the end of the summer. Check-ins could be over coffee, on the couches, or even over Facetime. Check-ins with Sharon, our intern manager, occurred bi-weekly and were much more structured. Every other week, we'd present projects we were working on, what we'd accomplished, what we learned, and what are goals were. To conclude our meetings, Sharon would present us with a few tasks ranging from assigned coffee chats to listening in on sales calls that were to be completed by the next check-in. Because of Sharon's check-ins, I was able to branch out of the CSM role every now and then.
As a CSM intern, I was able to create and manage presentation decks, write test templates, clean up data, and re-factor customer tests. When I wasn't helping out the CSMs, I was listening in on pre-close sales calls, getting coffee with product managers, shadowing sales development reps, and learning in depth about the different roles at Rainforest. Though focused on customer success, my role at the company expanded far beyond just that. By getting to know everyone at the company, I could support more than just my team. I also worked on projects with members of the Sales team, the Product team, and even the CEO!
What I learned at Rainforest has been invaluable, and more hands-on than I could've hoped for. It provided me with amazing insight as to how a San Francisco Series A tech startup is run, what the people on the inside are really like, and how a company grows.