A Day in the Life of a Rainforest Intern: Product and Engineering
From writing code to designing new assets, the product and engineering interns have been working endlessly to improve the Rainforest platform and provide exciting features. Take a look at what our product and development interns have been doing this summer!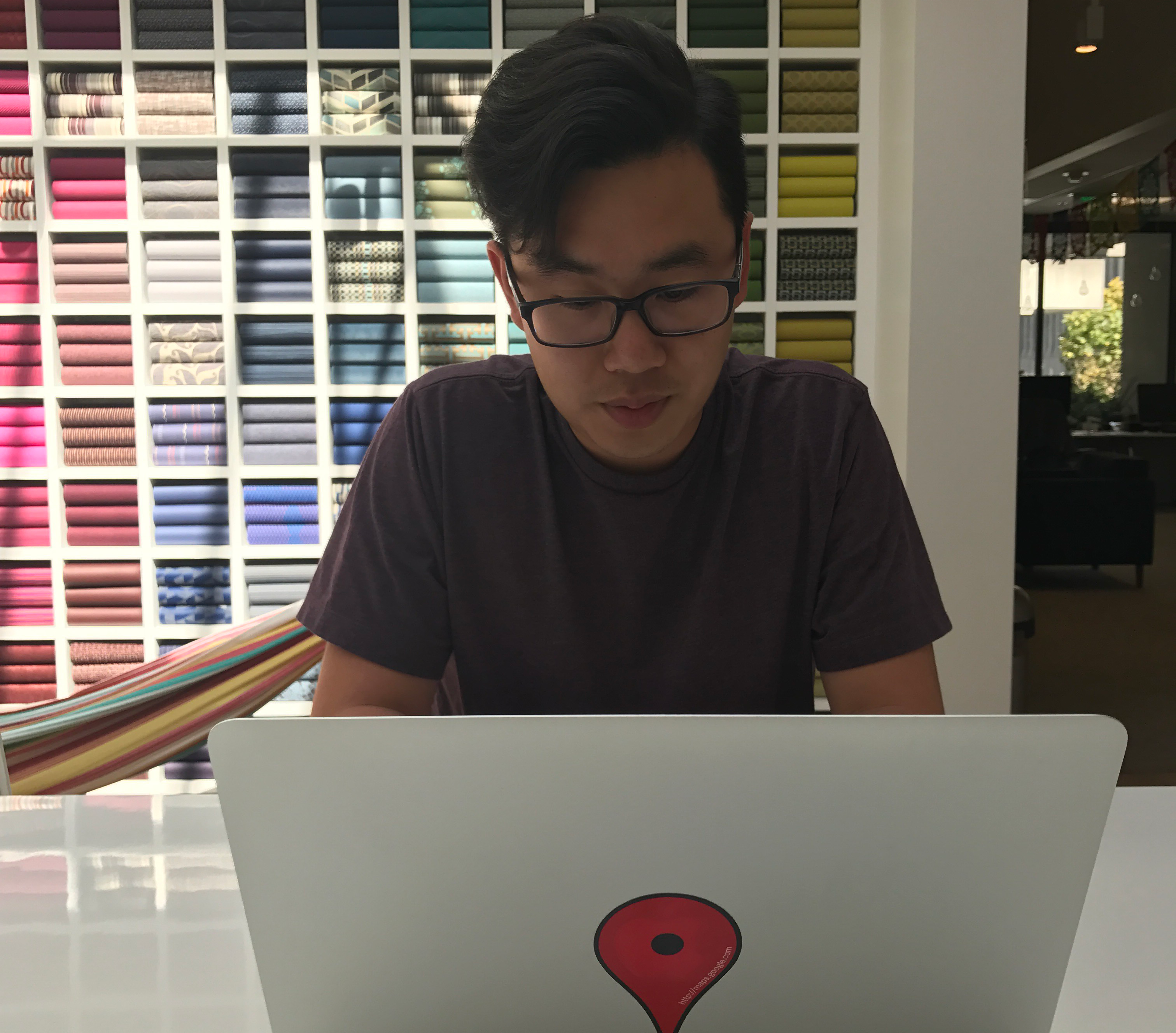 Product Intern: Hubert
*Product Intern Hubert has been working with the product team to improve results quality and initiative customer NPS scores! *
"In the morning, my routine consists of checking up on the performance of Rainforest testers. A big initiative during my internship has been on how the company can improve results quality so that our clients will receive more accurate reports. A part of this initiative was to review the jobs of a tester to see if they were accurately reporting on bugs. This allowed us to flag testers that were performing poorly and to send more jobs to testers with a strong track record. This resulted in an improvement of the results that the client received after running their tests. As we moved forward with this initiative, the team discovered different methods to communicate better with testers so that they could improve on their current ways of testing. This involved emailing testers about their performance, updating guides and improving tester training.
Another important part of my internship was attending sprint planning meetings. During this meeting, the product team coordinates and plans out what features or tasks they would like to complete for the next sprint. The team has to be very thoughtful in what they plan to send to the development team so that the company can make the most out of the sprint. In these meetings, I learned a lot on how the team focuses on how to best build out a product within the limitations of their resources.
As an intern, I try to shadow other members from different teams so that I can learn more about what they do. This helps me learn about product from their perspective. By shadowing someone you are best able to see them in their element and see how they actually perform their day-to-day work. For example, I shadowed William, from the data science team, as he was writing a SQL Query. This allowed me to see how he works and learn about the best practices for his role."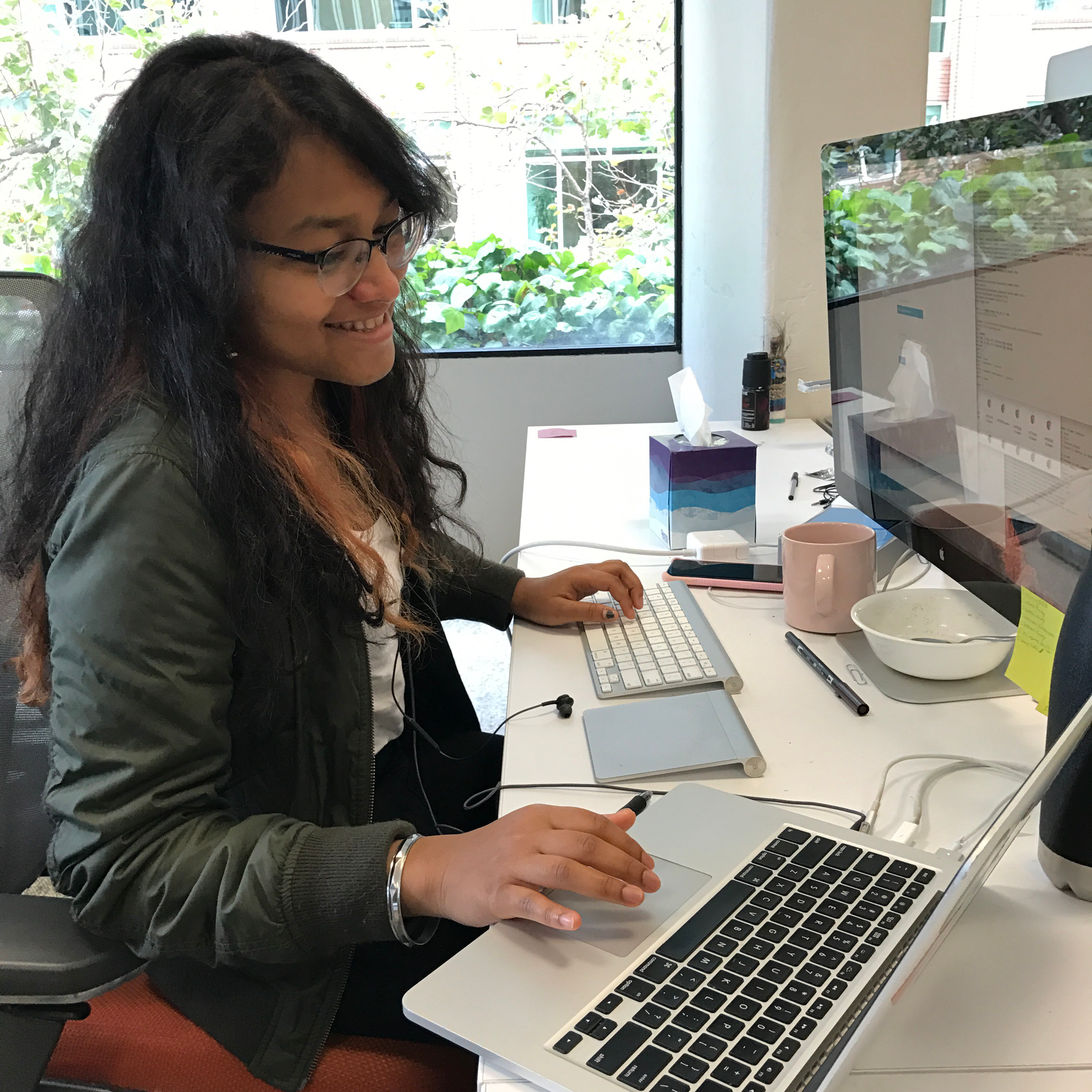 Software Development Intern: Sondhayni
Sondhayni is the back-end engineering intern where she has been working to enhance the product through projects of her own!
"In the morning, many of the distributed engineers are already halfway through their workday. As the backend developer intern, I've actually come to grow fond of how simultaneously disconnected and connected Rainforest can feel, especially since so many of my immediate coworkers are in different timezones.
I plug into my desk's monitor and set up my virtual workspace for the day: Slack, Chrome, a couple of terminal windows, and Atom. A quick glance at my calendar informs me that I have a one-on-one with my manager, an intern lunch, a team meeting, and a pair programming session coming up.
Every day I speak with my manager, Jonathan, who is almost 10 hours ahead of me. We discuss what I've been up to, what I'm stuck on and what my plan for the day is. Another couple hours of code and Slack conversations later, the other interns and I meet in the lobby to head out for an intern lunch. The San Francisco Ferry Building is a close and easy choice, where we split off in small groups to find food but end up at the same place in the end. We find a spot together and talk about work, or life, or anything!
Most of my day is spent writing code, glaring at said code, and then silently cheering when it finally works. During the beginning of my internship, I shadowed my mentor and worked on backend tasks assigned to me through JIRA. In those first weeks I added a couple of feature flags to the Rainforest CLI and did some debugging in the main app. Later, I was assigned a project which would take up the rest of my summer: an upgrade for the test result videos that Rainforest customers use.
After lunch I realize I only have a little bit of time to work on my non-engineering project, which I've asked the product designer, Sophie, to assign to me. It is the initial mockup of a new addition to the tester-side interface. Thirty minutes pass and I have the backend team meeting to attend. After that, I open up Google Hangouts for my final calendar event for the day: pair programming with Curtis, another backend dev. He helps me rubber duck through some Ruby specs, and soon it's already 5 PM."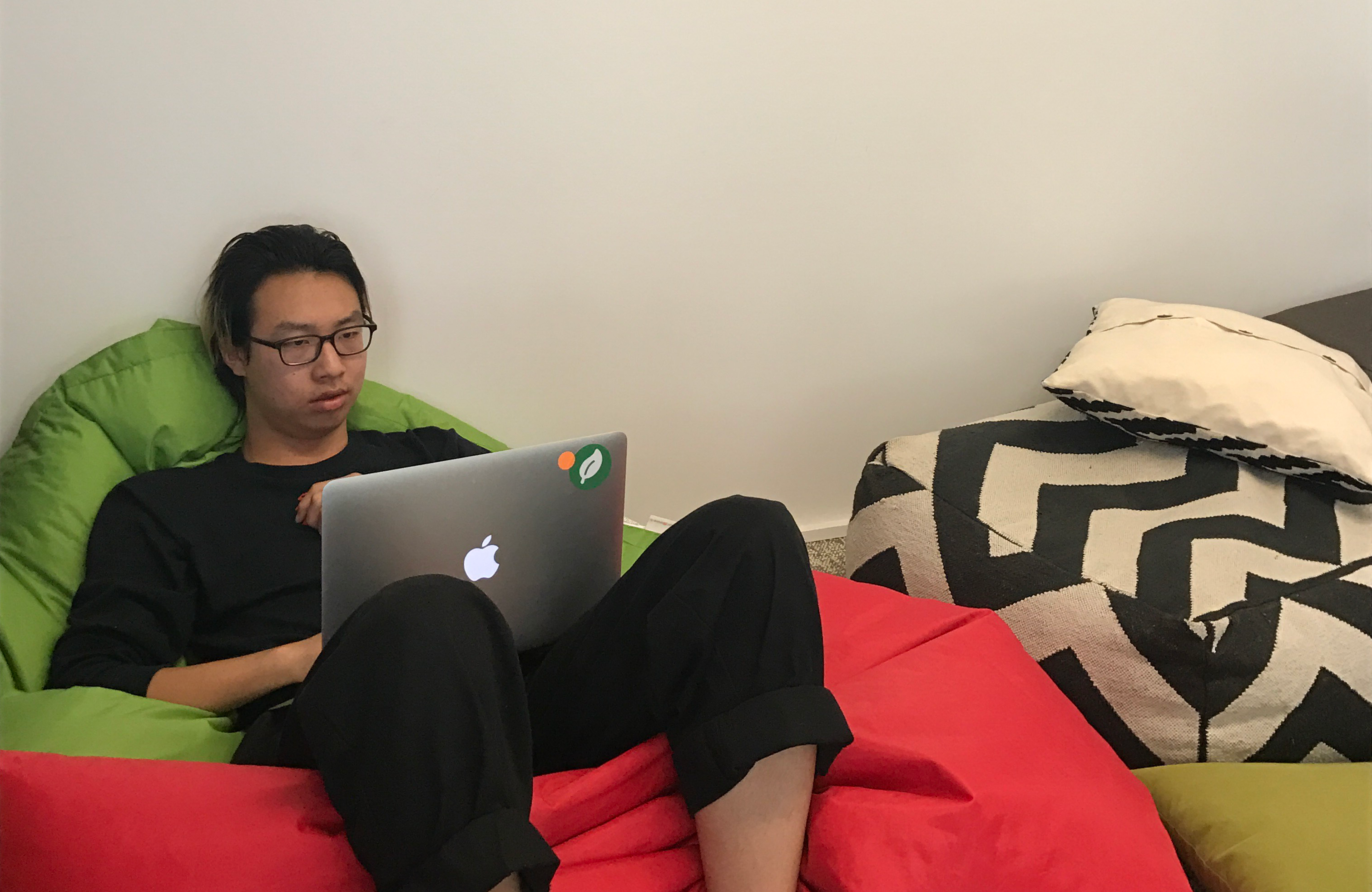 Product Design Intern: Lian
Lian is an intern for Product Design where he creates engaging user-friendly interactions across the Rainforest platform!
"During the day, I have my weekly 1-on-1 with Product Design Lead Sophie. These 1-on-1s are meant to evaluate how well I'm doing throughout my internship and receive feedback from my manager. Then we attend the design sync meeting with product managers and Sophie where I also talk about what I've worked on and receive more feedback from others.
I return to the office, settle back into the couch, and open up Sketch. I draw some wireframes on a whiteboard. I do a quick video call with a front-end engineer to follow up on the behavior of an earlier design prototype that I created. It turns out the design I made isn't easily implementable right now, so we walk through a couple of possible workarounds. After we settle on one, I edit the prototype accordingly.
Towards the end of the day, the interns and I go on an office tour at different companies. This time, we visted Quid! We connected with other interns about their experience so far, learned more about their company, and talked about Rainforest and the product.
-
Next week we'll feature two more of our interns from the business-side of Rainforest QA. To learn more about internships and other opportunities at Rainforest QA, check out our current job listings!