Key Lessons from Our First [:] futureDev Meetup
Last night, Rainforest hosted our first [:] futureDev meetup, where we focused on exploring the strategies that teams can use to increase deployment velocity while mitigating risk. Our panel featured experts from Atlassian, HackerOne, GitHub and Rainforest QA to discuss the state of development today, and to share their thoughts on where it's going next. Here are some of our key takeaways from their discussion.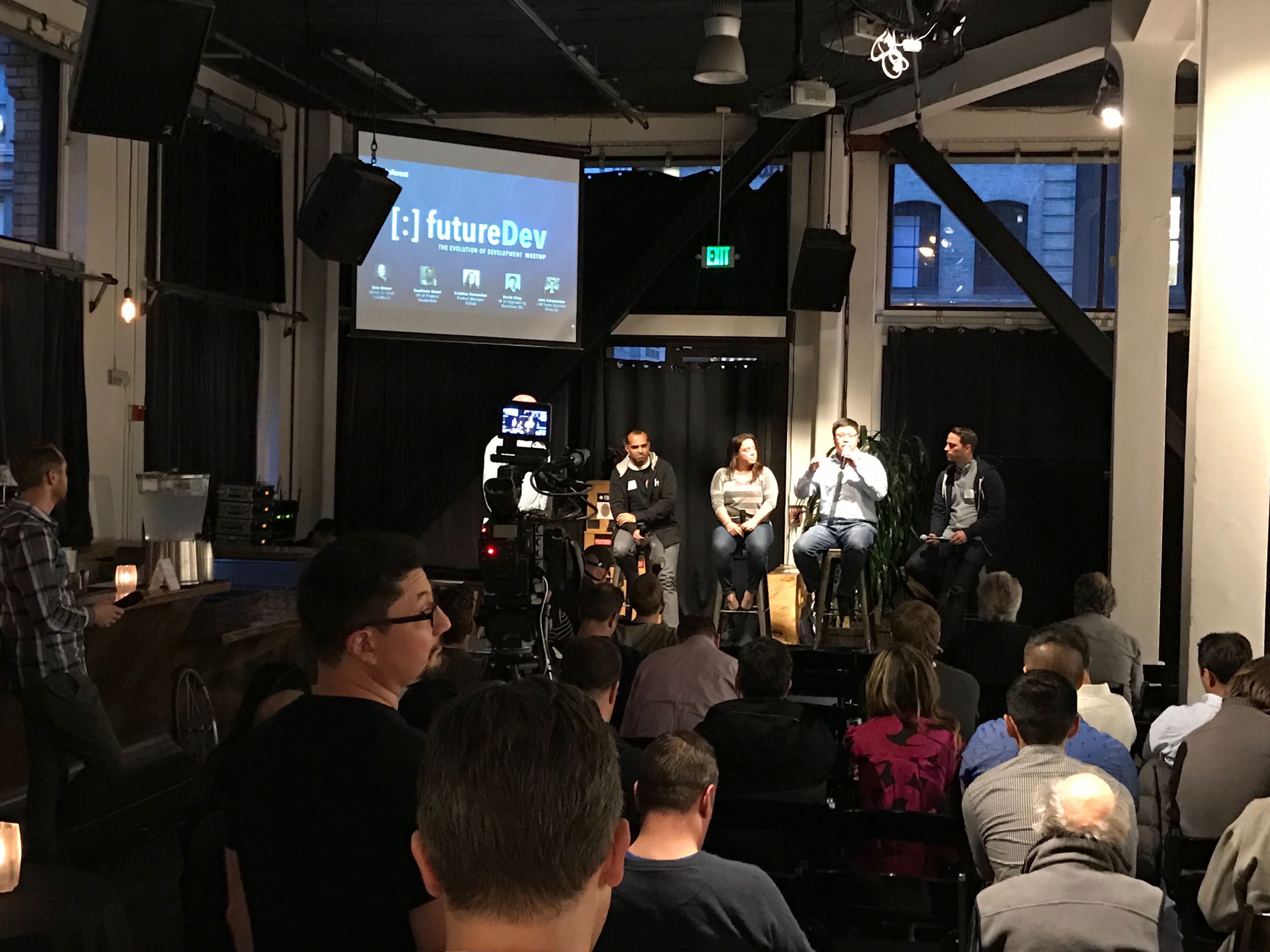 1. Faster Deployments Don't Necessarily Create More Bugs
Bugs are an inevitable part of development. There's no question that there's significant pressure for teams to move faster -- but the panel was divided on what moving faster means for quality. While deploying more frequently certainly introduces more opportunities for issues to crop up, Cristina Fernandez, a product manager from GitHub argued that the overall quality doesn't necessarily suffer because of this speed. Instead, the missed opportunities created by moving too slow are often far worse for the company's success overall.
Derek Choy, Rainforest's VP of Engineering, argued that process is key to scaling quality during development. "To move fast and not break other things, we need to make sure that all the components [of development, QA and release cycles] are working together. Using good processes and the right tools to make sure that these things are done with as much automation as possible is absolutely critical," said Derek.
2. Communication = Culture
Each of the speakers work with teams that are partially remote, and our panelists recognized that while working with a remote team has its perks, it isn't always easy. Our panel talked about how enabling communication channels helps ensure a strong culture, no matter where your team is. "If you set up a good process and a communication model -- and a way that these engineers can still live and breathe the same culture -- it's actually a very fruitful model," said Derek. Jens Schumacher, Head of Software Teams Business for Atlassian, added that Atlassian has its new engineers come together in a "hack house" for a week when they first join the team to work on problems together and learn to communicate with each other.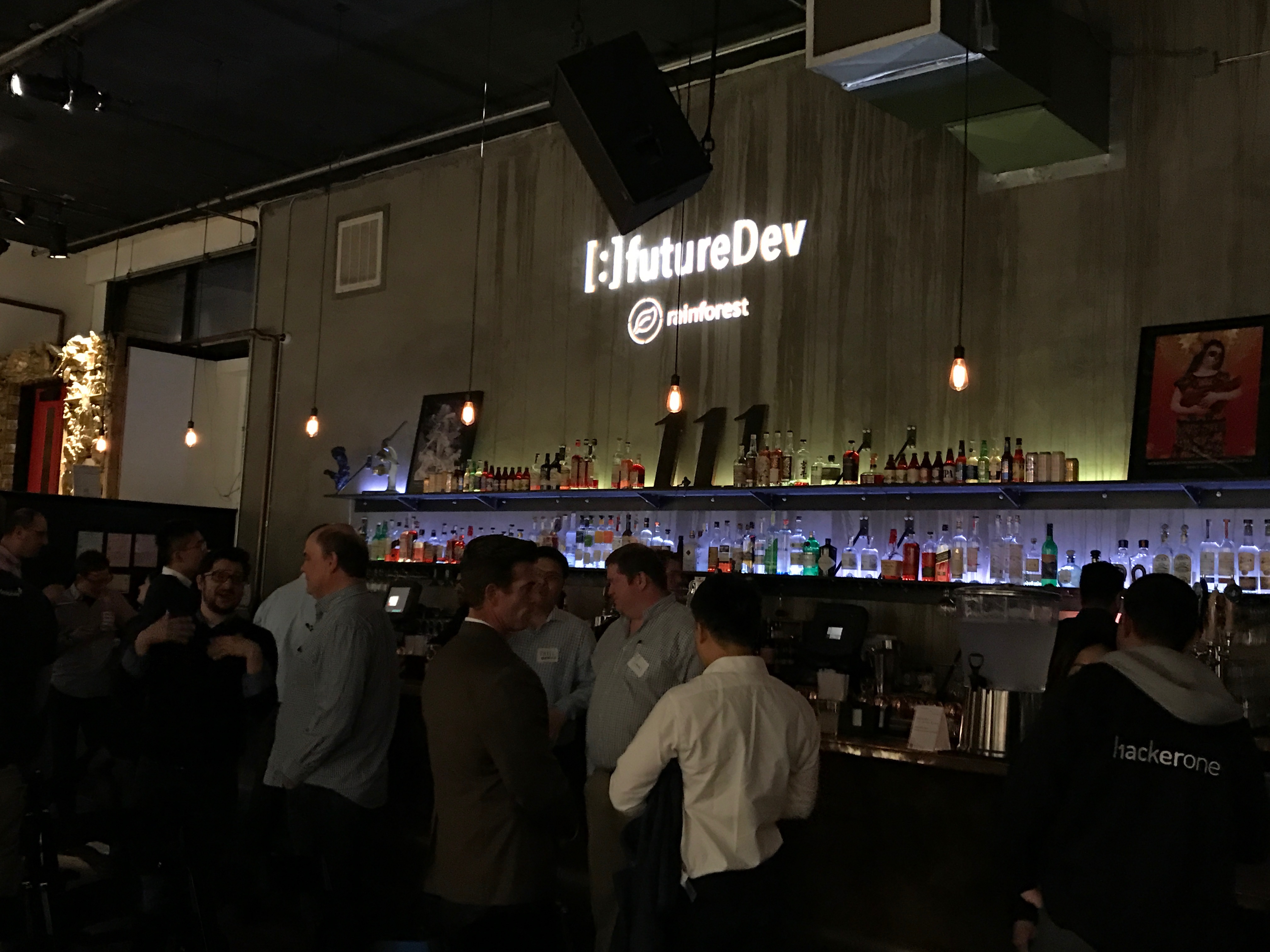 3. Early Collaboration is Important
Our panel also discussed how collaborating across teams is a significant factor in successful product launches. Getting every stakeholder involved in the development process -- from product managers and designers to developers -- as early as possible is critical to ensuring that features ship on time, with minimal quality issues. Cristina noted that Github facilitates easier collaboration by keeping as much of their team's activities centralized on their own platform. "The whole company is on Github, from the lawyers to the recruiting team," said Cristina. "Everyone being on the same platform and using the same platform has had a huge impact on us being able to move fast, but also keep process really low."
4. The Future is Machine Learning
Soufiane Houri, VP of Product at HackerOne, mentioned that CI/CD is poised to go mainstream -- the question is, how will teams scale their processes to keep up? Atlassian and Rainforest both say that machine learning is the next big thing on their radars. Both teams are experimenting with different ways to integrate machine learning into their development processes to help teams optimize and speed up their workflows.
Want to hear the whole discussion? Stay tuned -- we'll be posting a video of the entire panel discussion soon!