Have you ever wished that you could see exactly what happened during testing? Now you can! Rainforest now makes test videos available for every test result. This feature is part of our standard product suite, which means that every Rainforest customer now has access to videos of test execution.
Rainforest captures video for each tester that submits a test result on your account. The video captures all the actions performed by testers on the virtual machine used for testing.
These test recordings are really helpful for getting to the bottom of those issues that are hardest to debug. By watching the video you can view exactly what the tester did to arrive at the final result. In addition to the video, you can view view screenshots, console logs and HTTP request activity to get a full picture of what happened during testing.
To access a test video, simply navigate to a test results page and click on the screenshot of a test result. This will open up a modal with a link to download the video of that test result.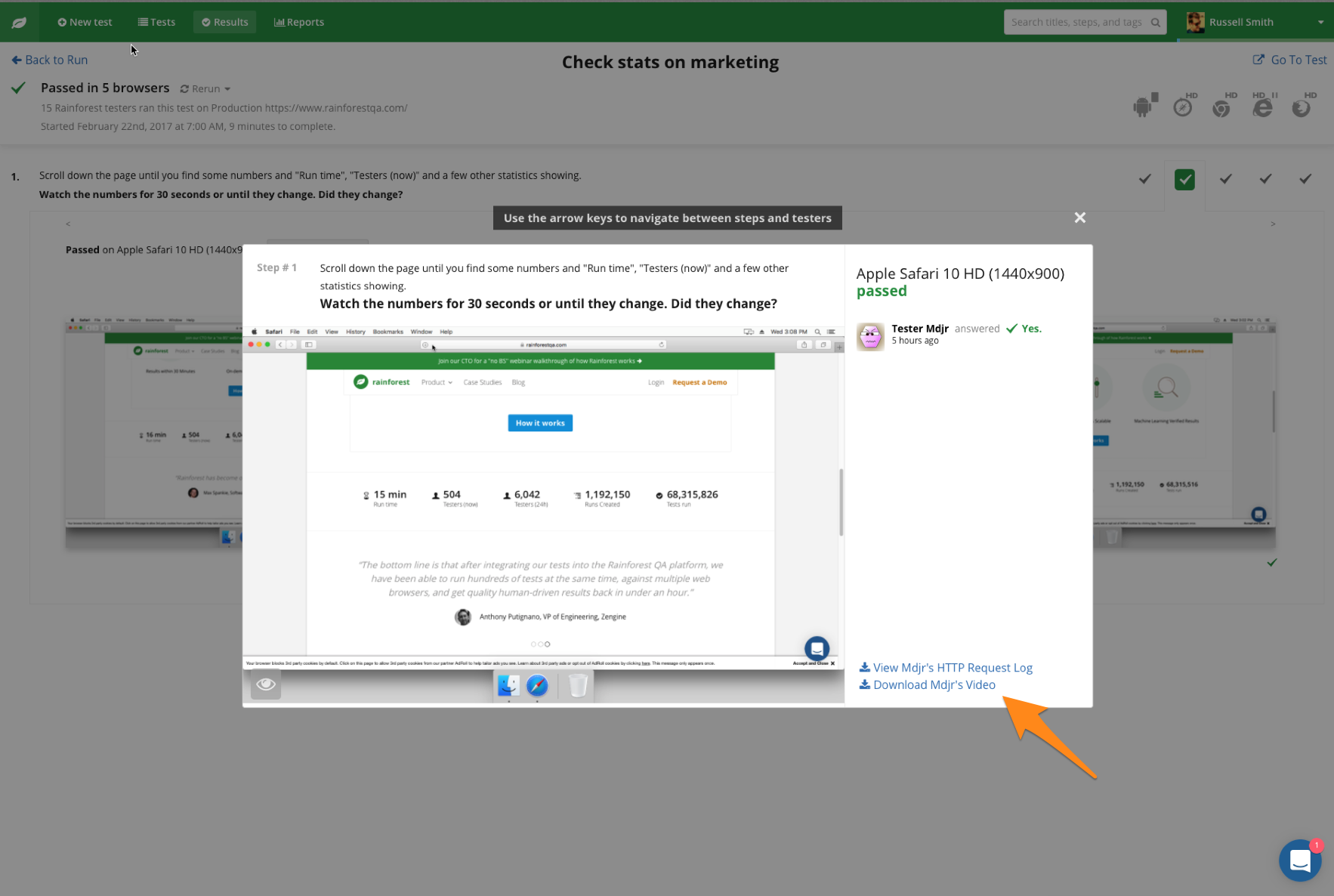 Test videos are made available in .webm format and can be easily viewed on most Windows, Mac and Linux computers.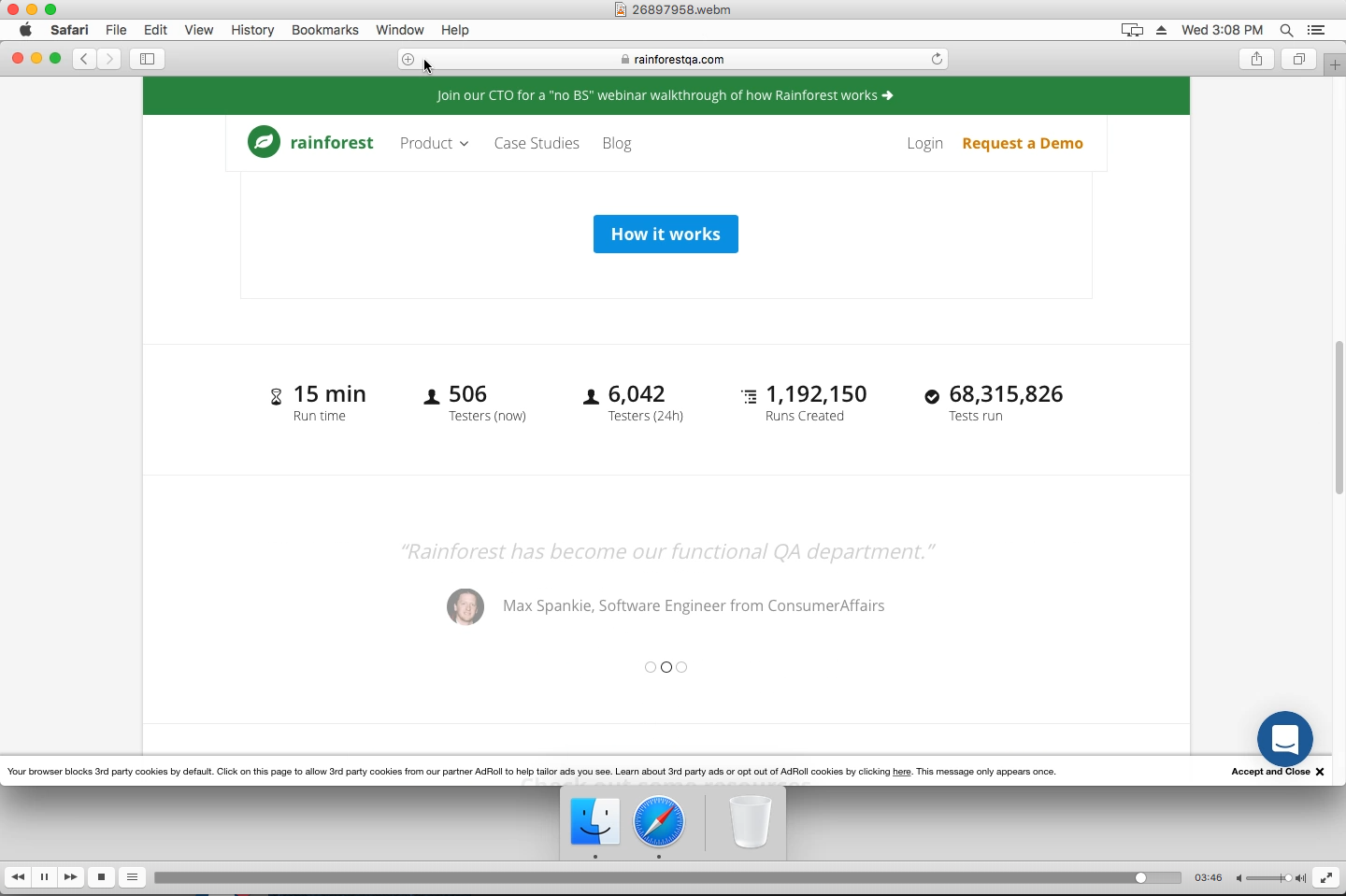 We hope this will help streamline our customers' QA and bug triage process!