New year, New announcements!
Just in time for 2017, the Rainforest team is happy to announce the release of several of our most requested features.
Here's a quick breakdown of what's new:
Test your Native apps with new mobile VMs: You can now test native iOS and Android applications on Rainforest's VMs!
This is a big one! We're extremely excited to announce the release of native mobile application testing on Rainforest's VMs. This feature has been in development for a while, and hugely expands Rainforest's support for Mobile apps.
Testing native apps is faster and easier than ever with our new Mobile VMs:
Test Android and iOS apps via the Rainforest UI, API, or CLI
Integrate both web and native app testing with your Continuous Integration tools
Test unlimited, concurrent Mobile app tests in about 30 minutes
Save time and money in device support, and tedious manual testing
Set and test as many app versions as you require
No additional cost to run
Testing your mobile apps on our VMs is a piece of cake! This is all you need to get started:
Host your app file somewhere that Rainforest can download, and add the URL source for your application file
With just a link to your application, Rainforest will automatically download, install and kick off tests for your app on our new mobile VMs. No more setup steps!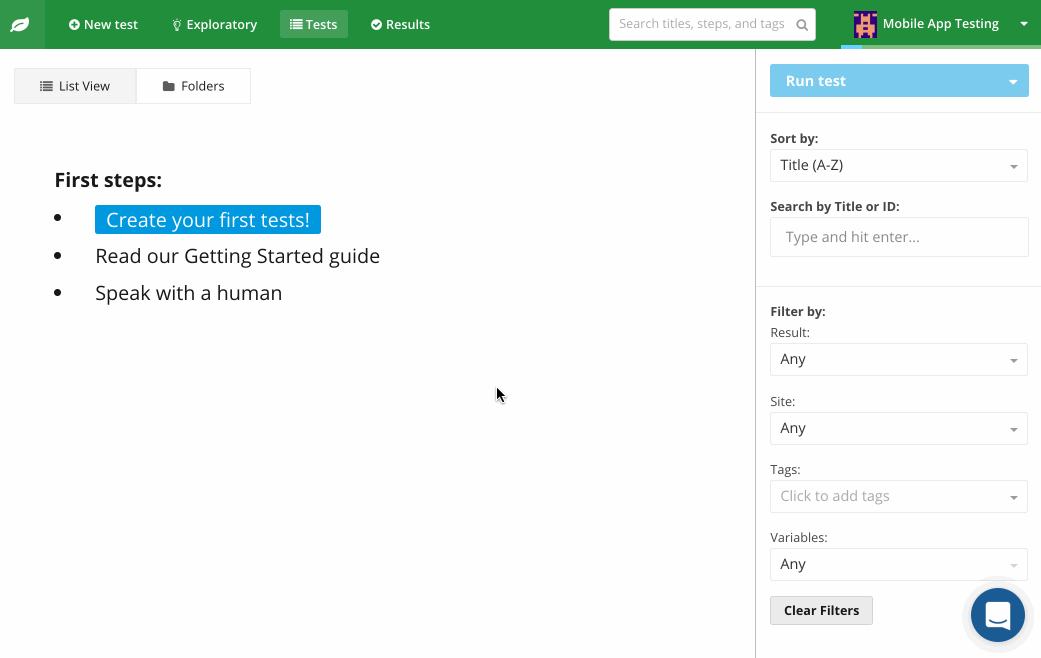 Mobile and web app tests are now separated within the Rainforest UI. This ensures that it's crystal clear which test is which.
When you create a new test, simply select your test type, Web or Mobile.
Select the correct App URL for the app you wish to test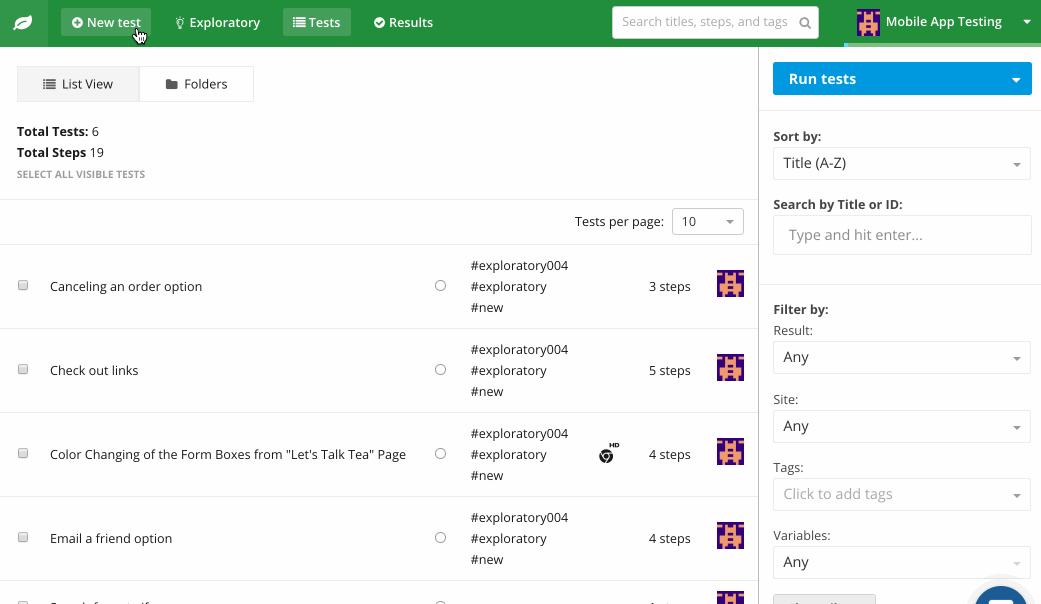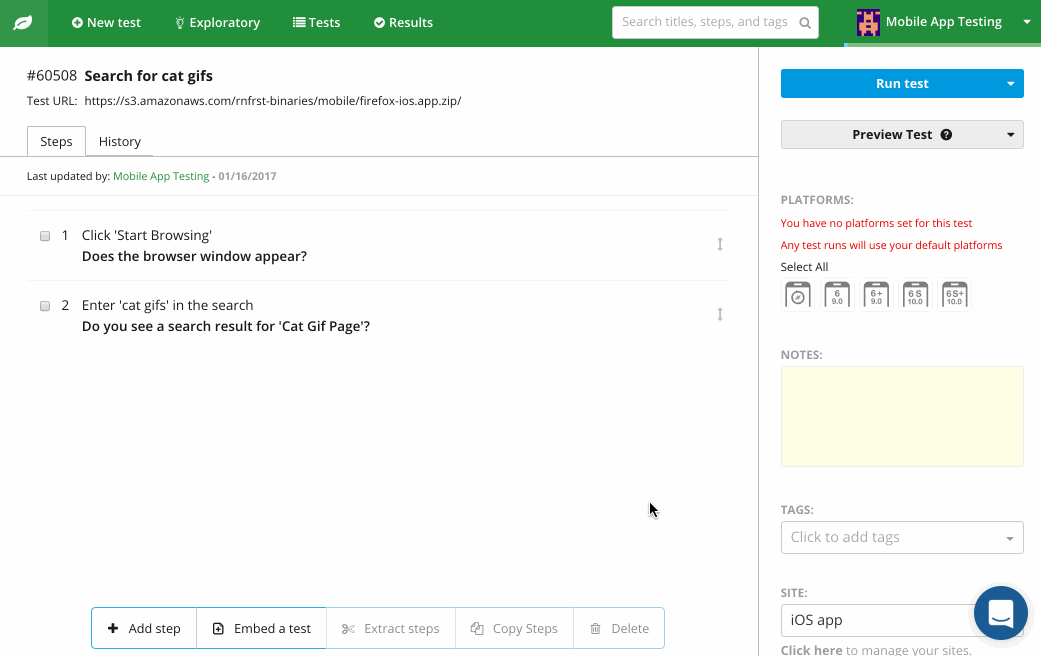 If you're interested in trying out our new Mobile testing, contact us via Intercom.
But wait, there's more!
Override results: You can now override a result submission
For even the best of tests, you may occasionally disagree with the results you see. Rainforest now allows you to correct a browser result, and leave a quick note as to why. This feature guarantees that your test data is always accurate!
Tabular Variables Improvements: Tabular variables are now much easier to view and navigate
From the "Step Variables" page, you can view exactly how many variables you have configured for your testing, as well as in how many tests each variable is found. With a single click, you can jump straight to a filtered test list for just the variable of interest, or select the variable from the test page itself.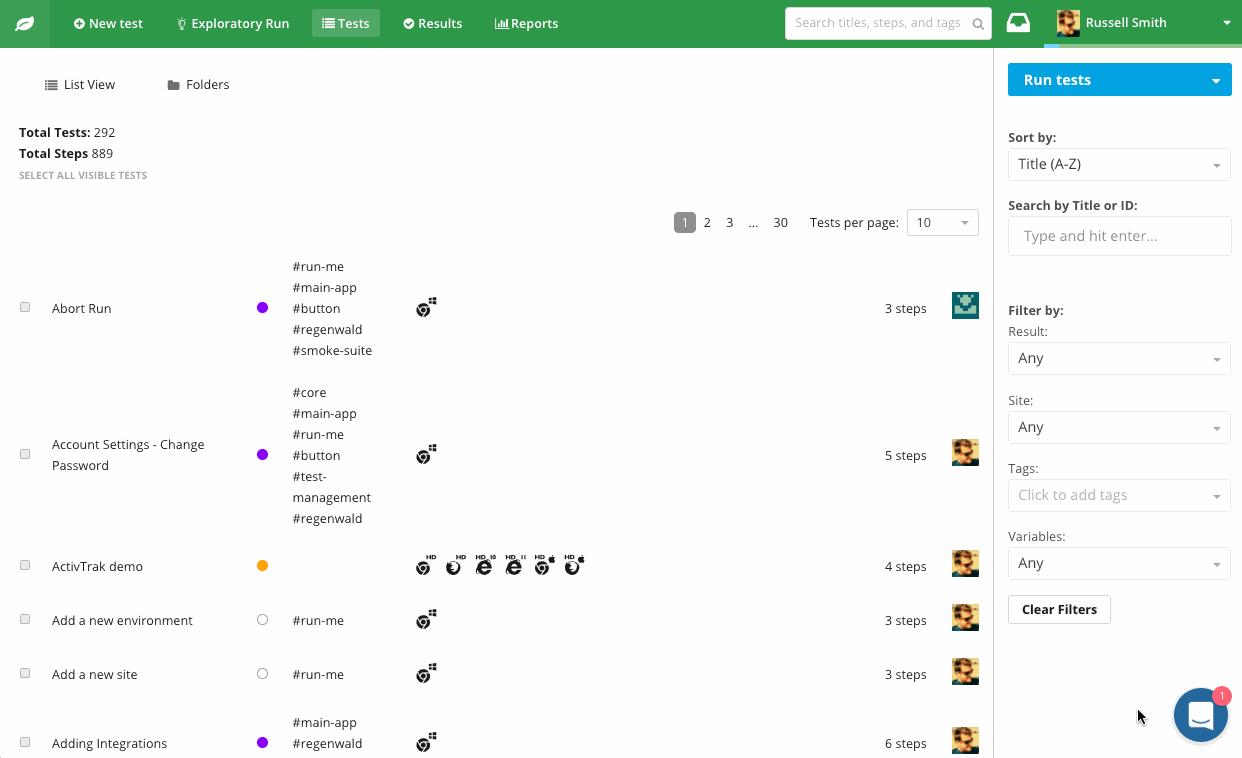 Preview Social Variables: You can now preview tests with social logins and SMS messages.
When previewing a test which includes either of these variable types, you'll see a brief loading screen while the test accounts are created for you. The variable values will display in your test view, and you will be able to validate these processes live.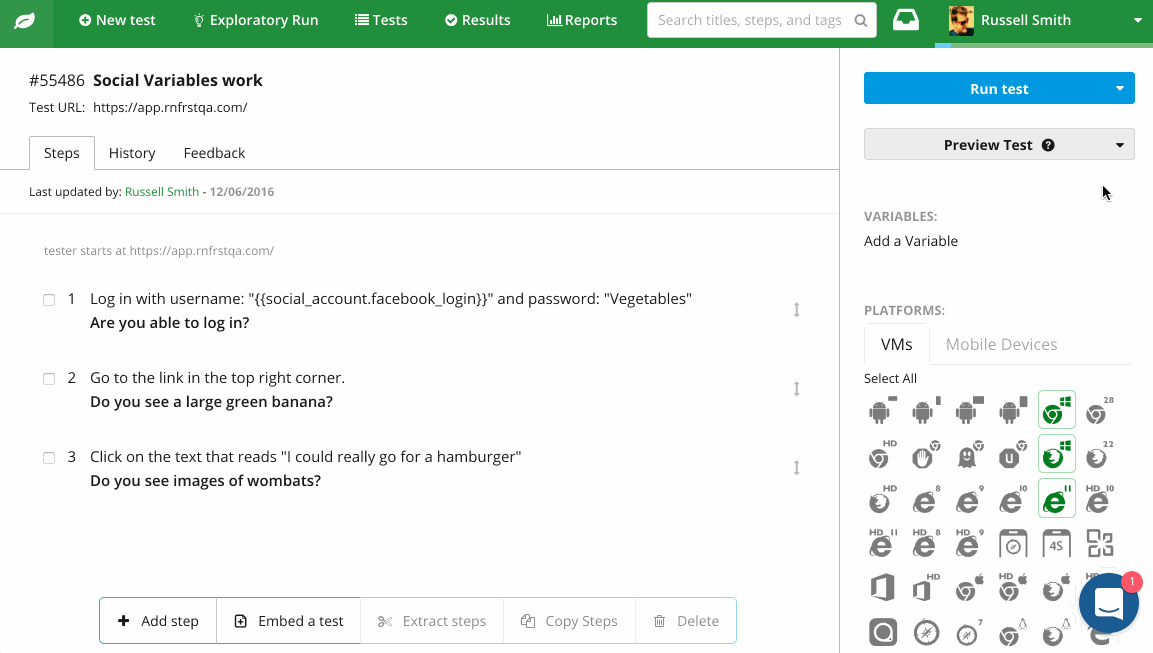 Integrations Toggle: You can now toggle individual integrations on and off as needed.
This simple control setting allows you to silence the integration whenever you need, without having to delete it and set it up again later.

Test your webhooks: You can test an integration immediately.
This small improvement to our integrations allows you to confirm that your integration has been configured properly, without needing to wait for a run to complete. Simply click the button, and you'll receive a confirmation message to the channel you've configured!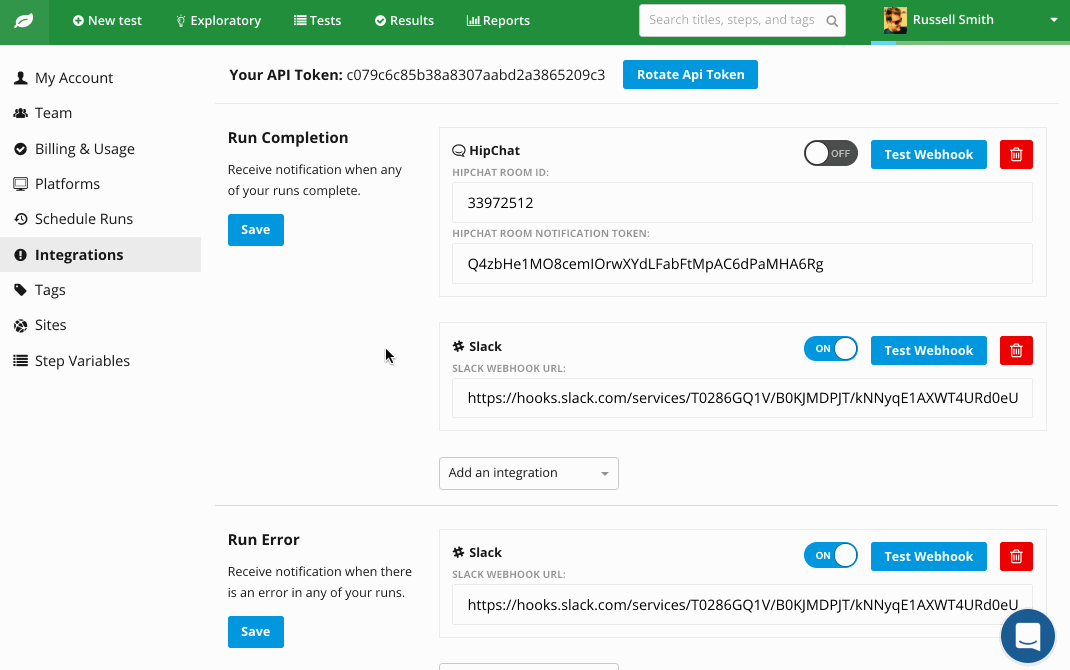 We always want to hear your feedback, so please let us know what you think. You can us directly via Intercom.