How to Build a Culture of Quality: A Case Study of Twyla
More often than not, QA ends up being the red-headed stepchild of development, especially in fast-moving organizations that don't have dedicated QA teams. That's not the case at Twyla, where VP of Engineering Douglas Ferguson has made quality a team-wide initiative. Here's how Twyla is building a culture of quality that extends beyond the product team and helps to improve their product every day.
Making Time for Testing
Douglas introduced the concept of "Test Fests" to Twyla. Each week, the entire company is invited to come together for an hour of product testing (and lunch!). The weekly event has become a way to share new features and other wins with team members outside of engineering. "It's a moment to socialize progress and celebrate what's happening on the team," says John Fitch, Twyla's product manager.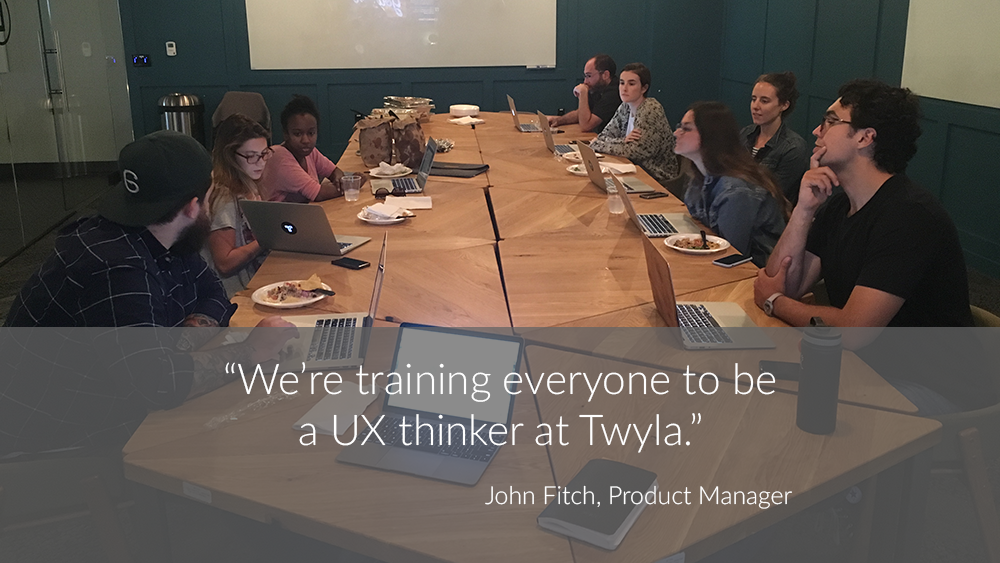 Fostering Communication Between Teams
Twyla uses Rainforest On-Premise as a platform for employees to run tests. One of the advantages of using Rainforest for this kind of in-house testing is that it provides a structured workflow for non-technical employees to provide product feedback to developers. "Our Test-Fests help build patience and empathy. We have an organization where half of the team is very technical and driven by optimization, and the other half is very creative and driven by aesthetics. The Test-Fest process allows the two to empathize with one another," says Douglas.
Rainforest consolidates test results and feedback into a centralized dashboard for developers to review. These results include screenshots of every action that that a tester takes. This allows Twyla's developer to easily understand and replicate issues found by Test Fest participants.
Building Product Ownership
Test Fests also provide a way for all Twyla employees to take ownership of their product. By getting involved in the testing process, every member of the team has an opportunity to learn the product better and gain a better understanding of upcoming features. Cornelia Clay, a member of the Twyla Art Team, remarked on how running Rainforest tests during Test Fests has given her a better understanding of the customer experience:
"I work with the site daily but lack the intimate knowledge of how a first-time user may experience it. Rainforest testing allows me to the empathize with the potential journey we are guiding each user on. If one of our tests is confusing me, I can imagine how frustrating that would be for a real user. This allows people outside of our product team to also identify user experience improvements."
Ensuring a stellar user experience is important for Twyla, and building a culture of quality and product ownership has allowed Twyla to stay focused on UX.
Learn More About Building a Culture of Quality with Rainforest
To learn more about how other teams uses the Rainforest platform to create a culture of quality and scale up testing as their product grows check out our customer case studies.