Shipped: Chrome and Firefox Browsers on OSX!
Today we're turning on OSX virtual machines running Chrome and Firefox for all customers.
After many requests from customers for more comprehensive browser coverage, we began preparing the machines and they have been doing well during the closed beta period. Now, Chrome and Firefox can join Safari to round out our available browsers for OSX, so you can use the Rainforest Platform to test on all three major browsers on Mac.
You can begin testing on the new browsers right away! Just check the usual browser list and you'll see two new ones: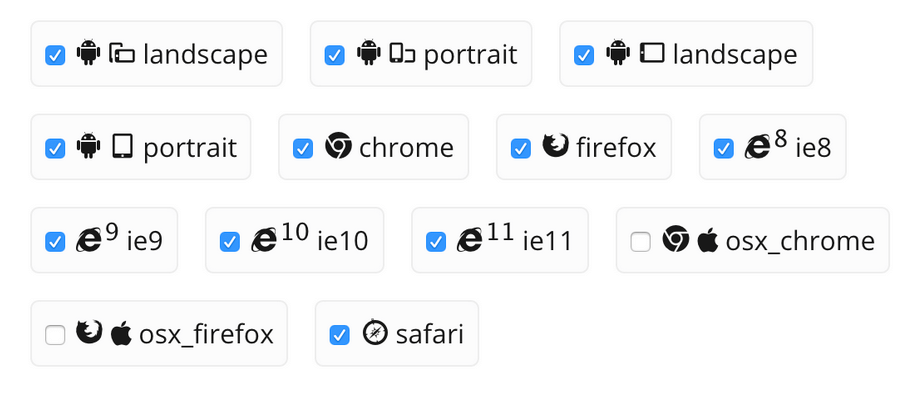 What's next?
Rainforest is working on bringing more browsers to even more virtual machines, so let us know what you want next!