We've been working together with Slack to get your Rainforest result notifications into your chat channels. We've had a quiet integration for awhile using their basic webhook feature, but now I'm happy to announce that we're an official Slack integration as well!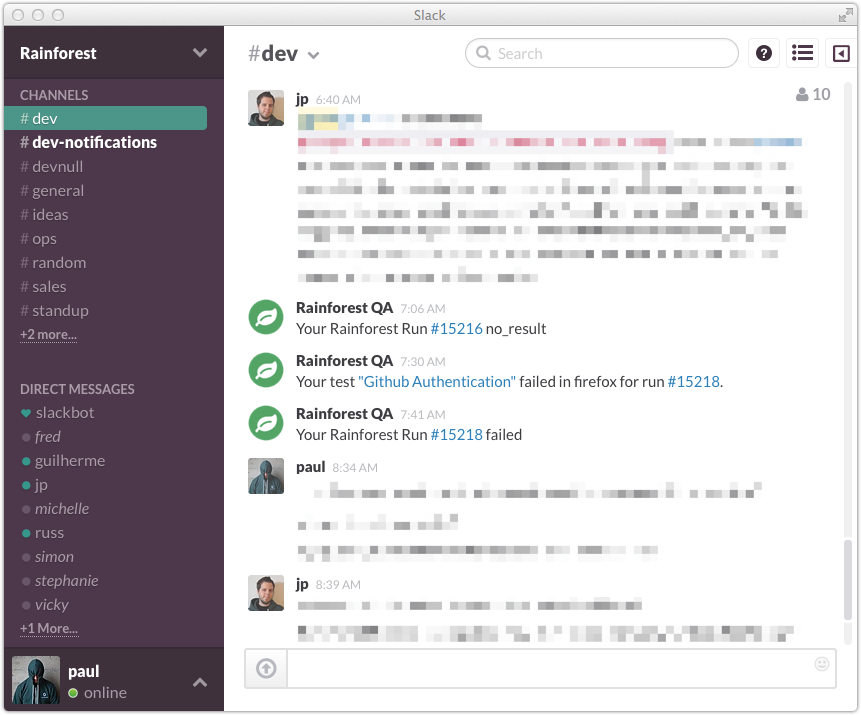 Getting started with Slack Notifications
It's pretty easy to get started. First, go to your Slack integrations page and add a new Rainforest Integration. Copy the URL they provide. Then, go to your Rainforest Settings > Integrations page. Under "Slack", paste that URL. Hit "Update" and you're done!