It's now easier to create tests for common flows using our step importer: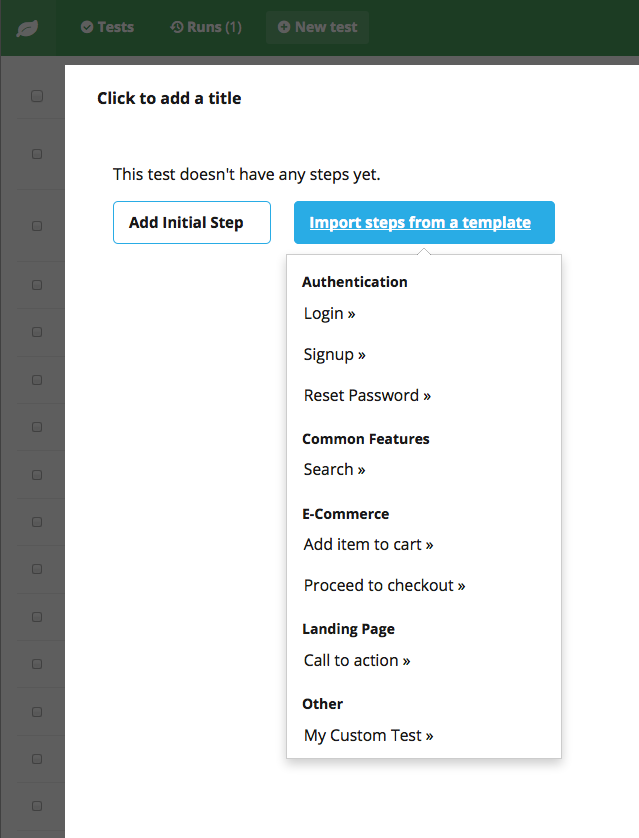 When you create a new test, you'll notice a new button - Import Steps from a template. This will give you a list of common flows we've written great steps for. These give you a great starting point for testing your site.
We'll be continually adding more templates, and if there's any common cases you'd like us to add, just let us know!