When your Rainforest test suite reaches a certain size, it becomes impractical to edit the settings of your tests one at a time.
Fortunately, we're desiging Rainforest to scale with your needs. You can now use the new and improved test management feature to change commonly edited settings for multiple tests.
What it looks like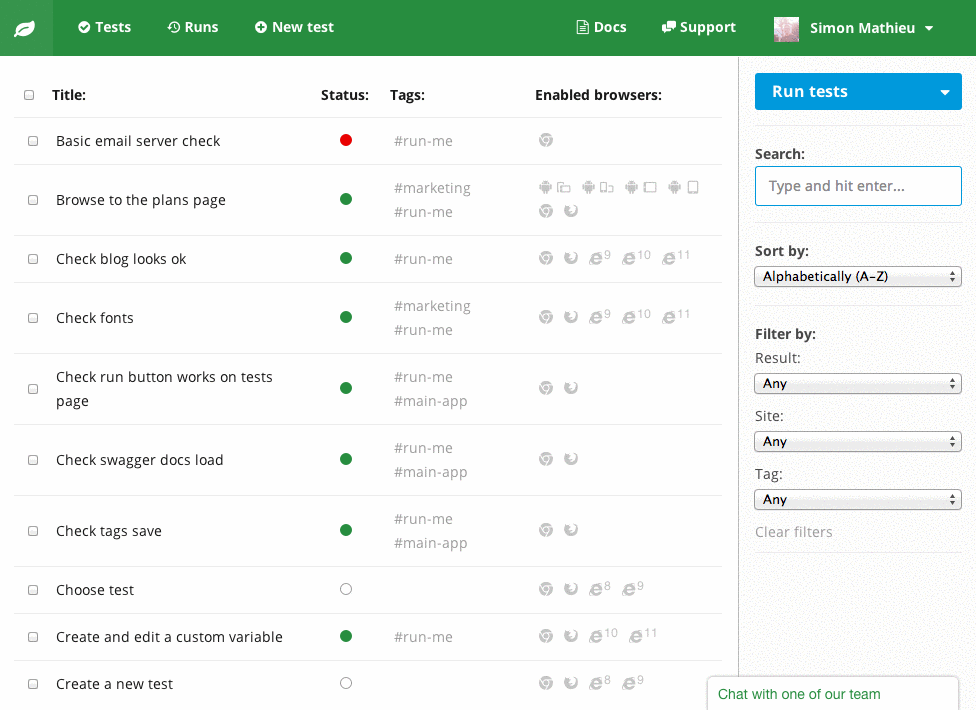 You can now clone tests, edit the browsers used by multiple tests, tag a selection of tests and delete them.
Happy Testing!