Today is an incredibly exciting day at Rainforest QA! We've shipped to General Availability a feature that we've been working for the better part of a year: from now on, all of your Rainforest tests will be executed through a freshly created Virtual Machine. So now you get screenshots of what your testers are doing on every step.
Over the next few months you'll see a slew of new features made possible only with this addition to our stack.
This works on all supported browsers, so now you can quickly see what your website looks like in any browser just as a side-effect of testing with Rainforest.
In addition, with virtual machines the computer used for tests never has previous state. They are created for a single test and never reused, so you don't have to make any assumptions about state or clean anything up manually.
What it looks like
This it what your testers see. They have a VNC client embedded in their browser to a machine hosted on our servers: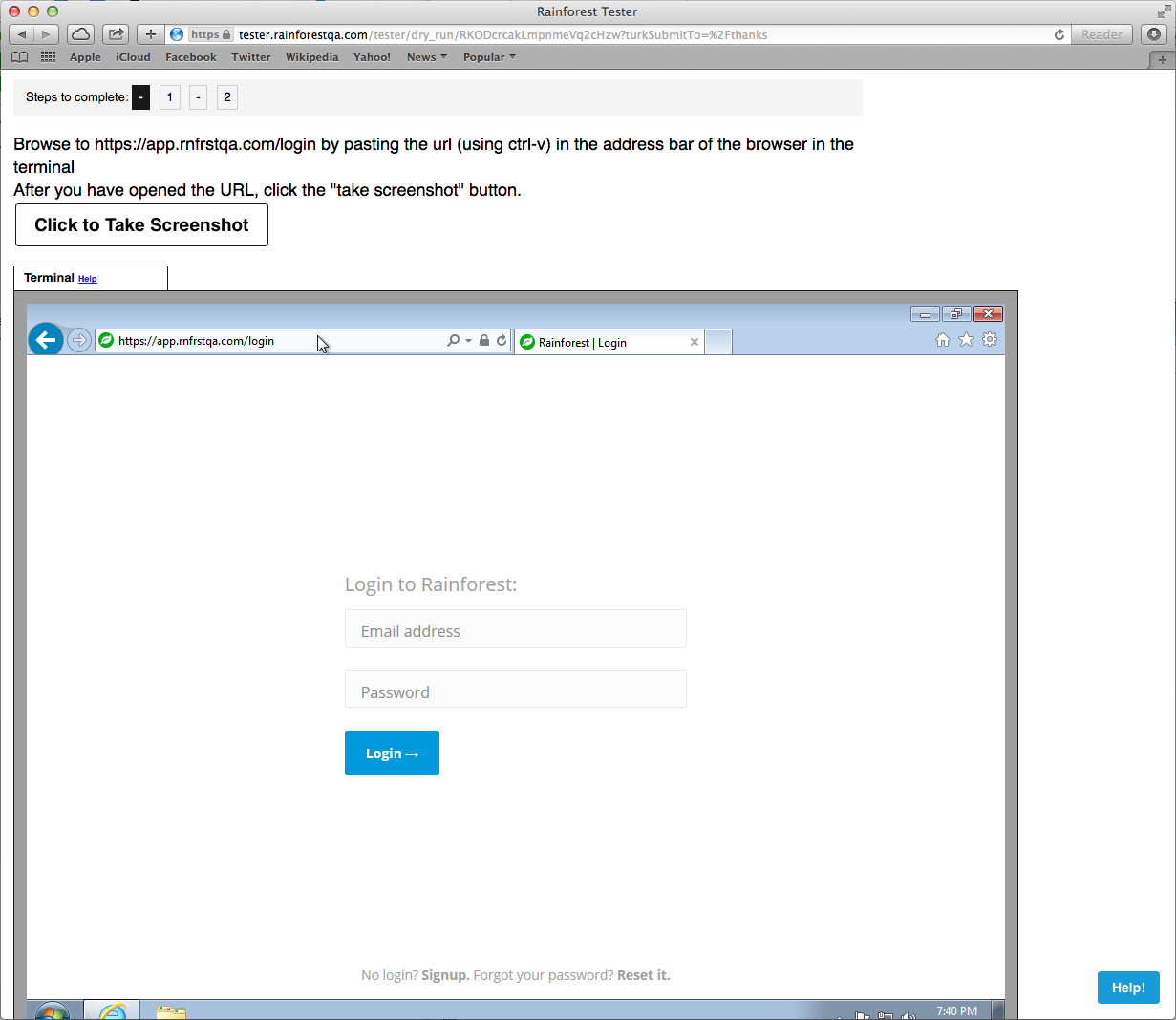 This is what you see. Every single step has a screenshot. Pass or fail, it doesn't matter: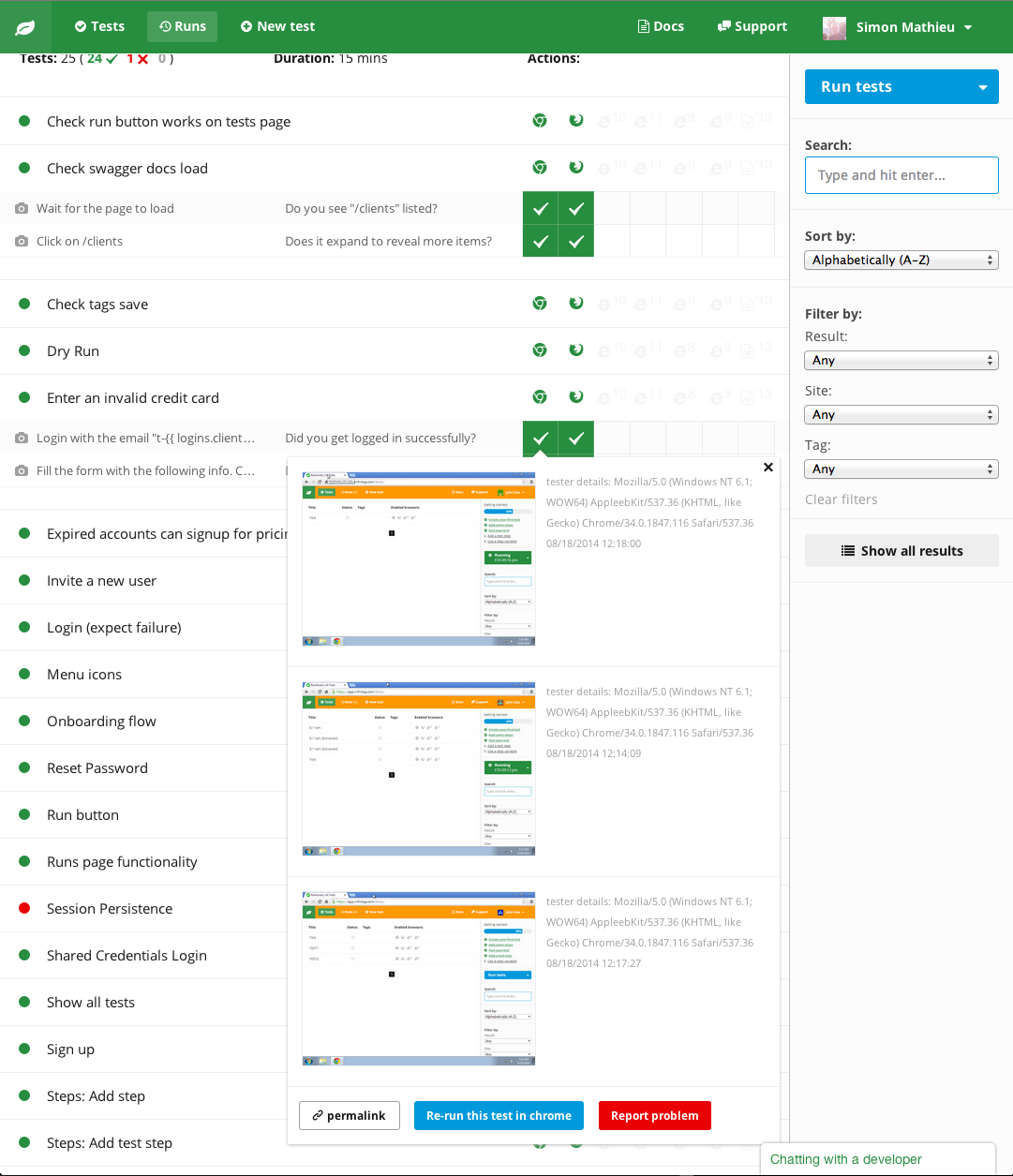 What's next?
Probably the most exciting thing about this addition to our stack is the doors it opens. In the short term, we'll focus on increasing the number of browsers available to you. This includes browsers configured to mimic mobile browsers.
Eventually, we will also let our enterprise customers upload their own VMs to our servers. This will allow you to control all the software configured on the test machine.
This will also allow us to provide you with improve visibility into what's going during the test session. First, you'll soon have access to a full video recording of what happened. We'll also record keypresses done by the testers to allow you to validate any input made into your web site. Finally, we'll start to "snapshot" the entire VM when a failure is reported. This means that you'll get access to browser in the state when the error was found. You can then use the developer tools of the browser to figure out what went wrong!
We're also working on other ideas we'll announce soon, right here on this blog.
That's cool, but can you do X?
Have some idea on how we could improve this? Do you want to run your own VM right now? Get in touch and we'll be happy to hook you up with beta features!
Also, interested in hacking on this kind of low-level stuff? You should get in touch since we're hiring for devops!
Stay tuned for more awesomeness.