As of today, all results from Rainforest include a screenshot, for every step, regardless of if they pass or fail. You don't have to do anything to get this, it's enabled for all.
What does this mean?
No guessing at what happened with failures; you can view each step that was taken before the failure
You can check how your app looks in use, across all the browsers you care about instantly
It's faster; We don't have to wait for a tester with the browser you want, we provide them with it directly
Checkout what it looks like here;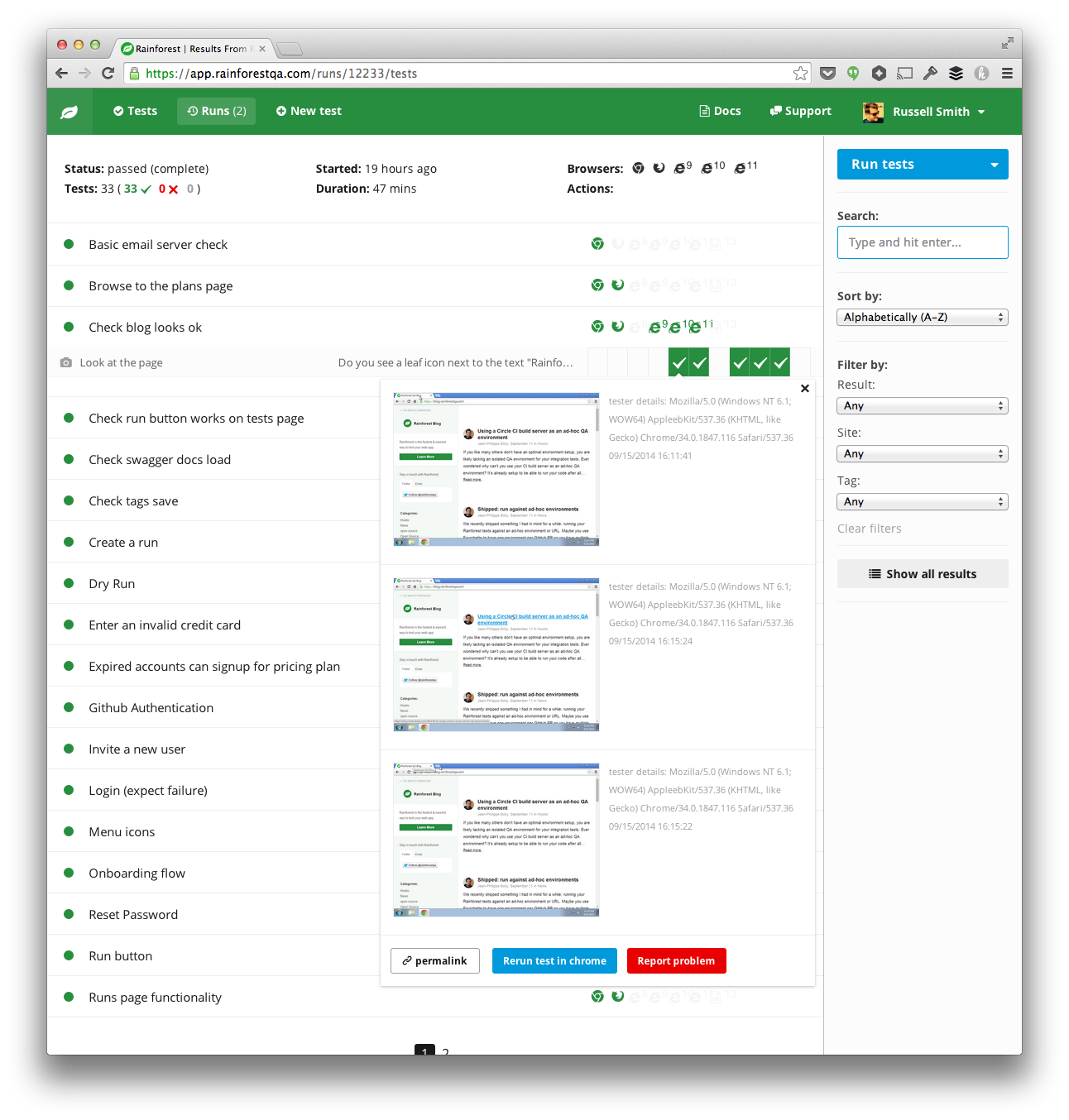 Clicking on the screenshot gives a consistent, high quality image: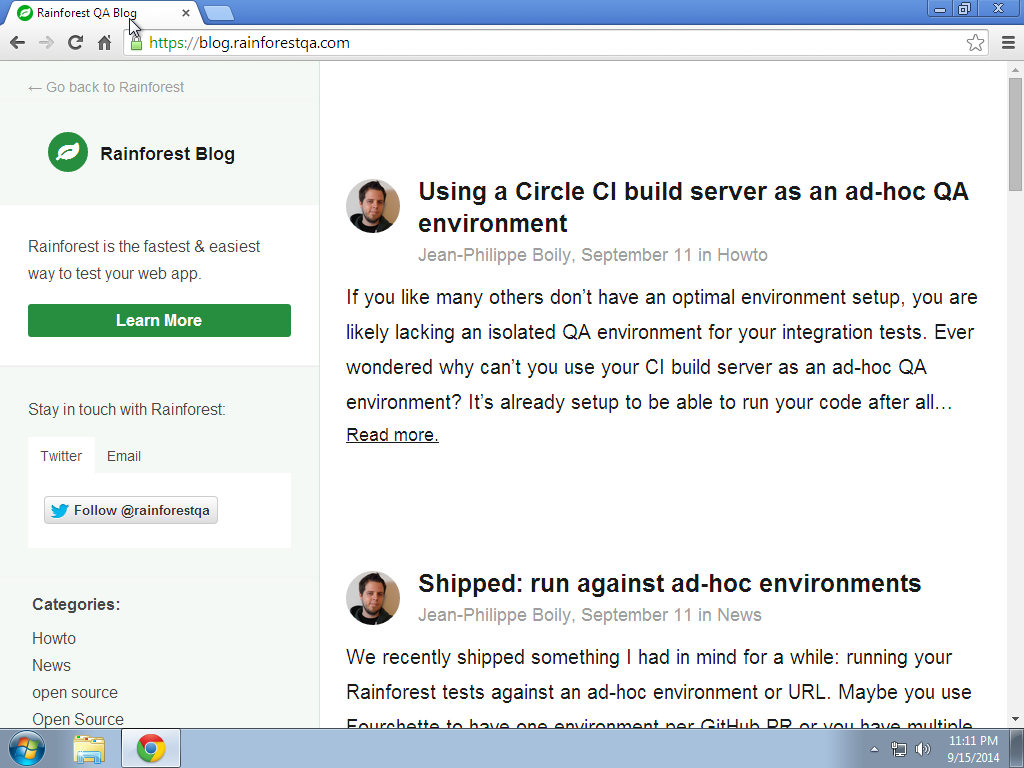 Happy testing!