Today we're launching one of our most requested features: to be able to run your tests on a regular but arbitrary schedule. We're calling it the Run Scheduler. It's super useful for running your suite of smoke-tests against Production as a daily sanity check.
What does it do?
Scheduled runs are pretty simple; you tell us when you want to run your tests and which tests to run and we'll do that automatically on a recurring basis. You'll get the results of the run in your inbox when it's done.
How does it look?
First, head over the run scheduler settings page.
Then, simply choose which tests you want to run from the drop down, check the days of the week you care about and we'll run your tests at the specified time on every day you chose.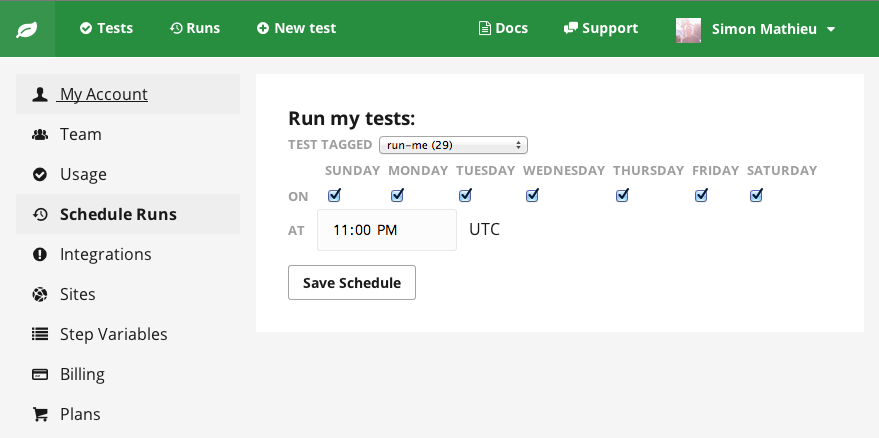 Need more?
We purposefuly kept the UI very limited and simple, but we can support more complex schedules. Let us know if you need to run things more than once a day or less than once a week.
Simple, yet powerful. Enjoy!