Today we're rolling out support for sending notifications to Pivotal Tracker. Once you've enabled this integration, failed tests will show up as bugs in your project's Icebox. You'll be able to see exactly what test failed, as well as a link to a screenshot to help you debug.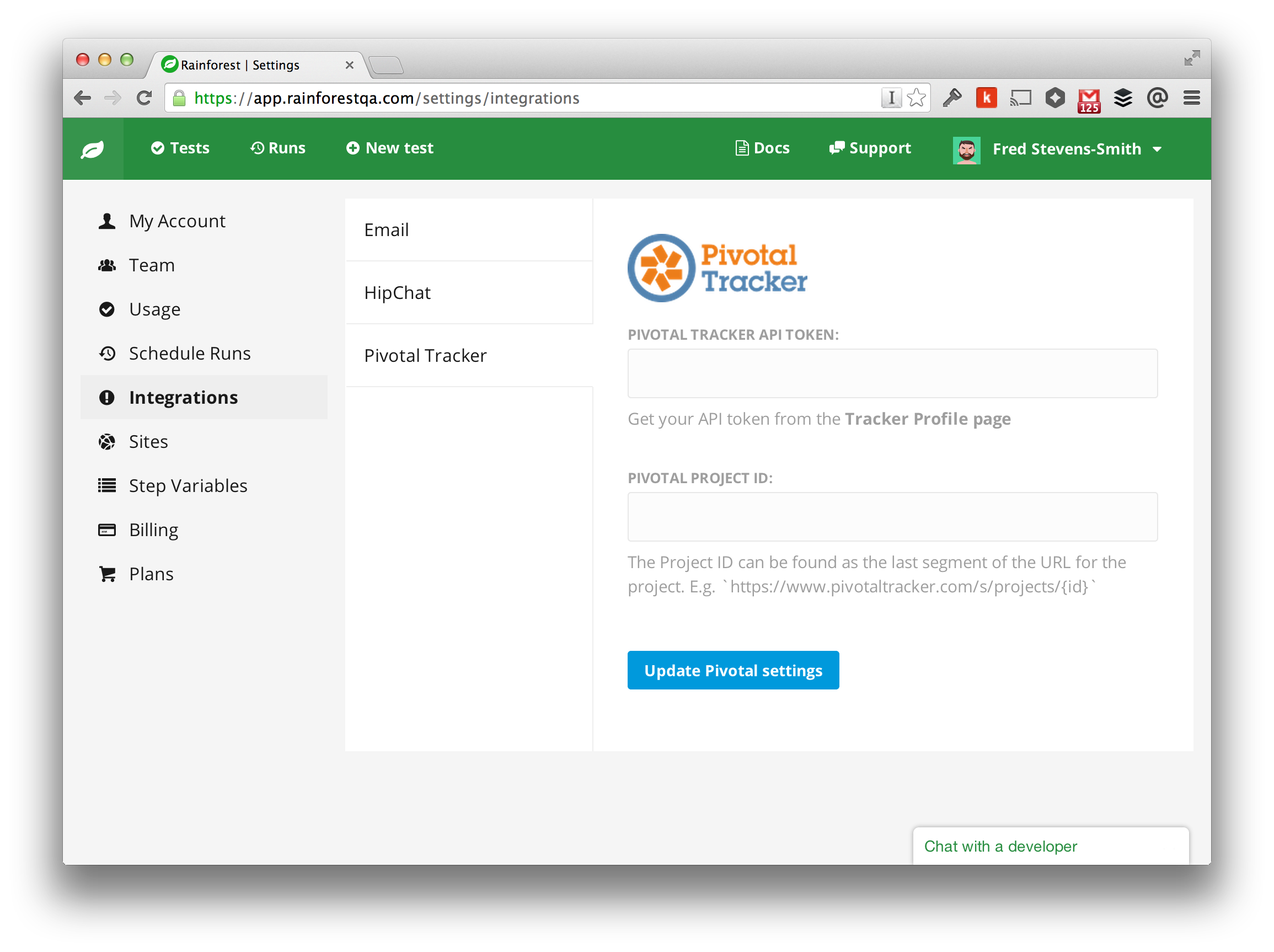 You can find the settings for this integration in the usual place. In the integrations tab, there's a new tab for Pivotal, where you can input your Pivotal API Token and the project where you want the stories to be added.
The integration in action: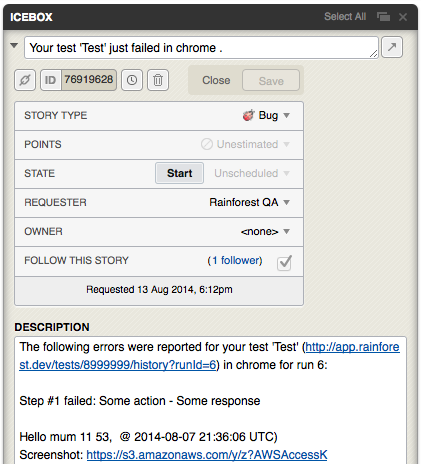 Want to integrate your own product or service to receive Rainforest QA notifications? Check out our Blog Post and the GitHub repo for the gem!