The Rainforest team has been working very hard over the past few months to ship a ton of updates to our app. Over the coming months we have some MAJOR performance improvements to the underlying Rainforest platform, but for now let's look at what we've shipped to improve the performance of Rainforest's interface.
Search

Hi there beautiful
That's pretty much all there is to it. It works great. Currently searches titles only - full-text search and find-and-replace coming soon.
Speed improvements
When we built Rainforest's frontend, we didn't really anticipate the hundreds of tests our power users would put into the system. You might say that was quite the oversight, and you'd be right. In any case, we fixed it.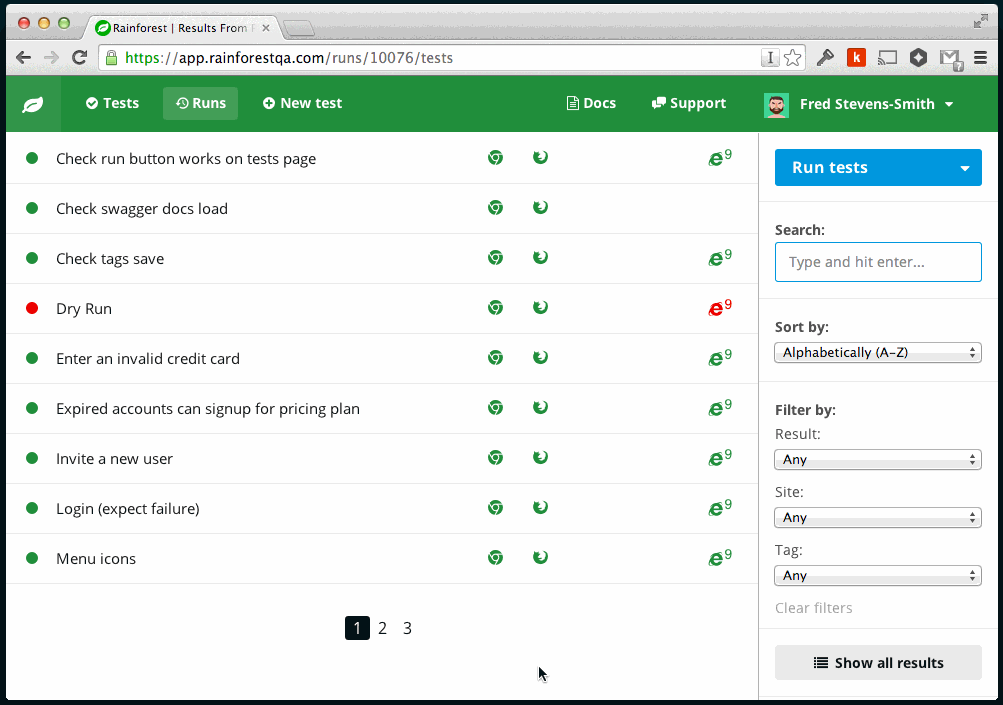 Rainforest at the speed of .gif
We'll cover the whole skinny in a later post, but basically we paginated the results, so our customers with 1000+ tests don't die from frustration, and consolidated what used to be n HTTP requests (n being the number of tests in your suite) to a single request. This was achieved by moving filtering to the backend. What that also means is that our API natively supports all the filters that you see on rainforestqa.com. Which is cool.
Simpler test views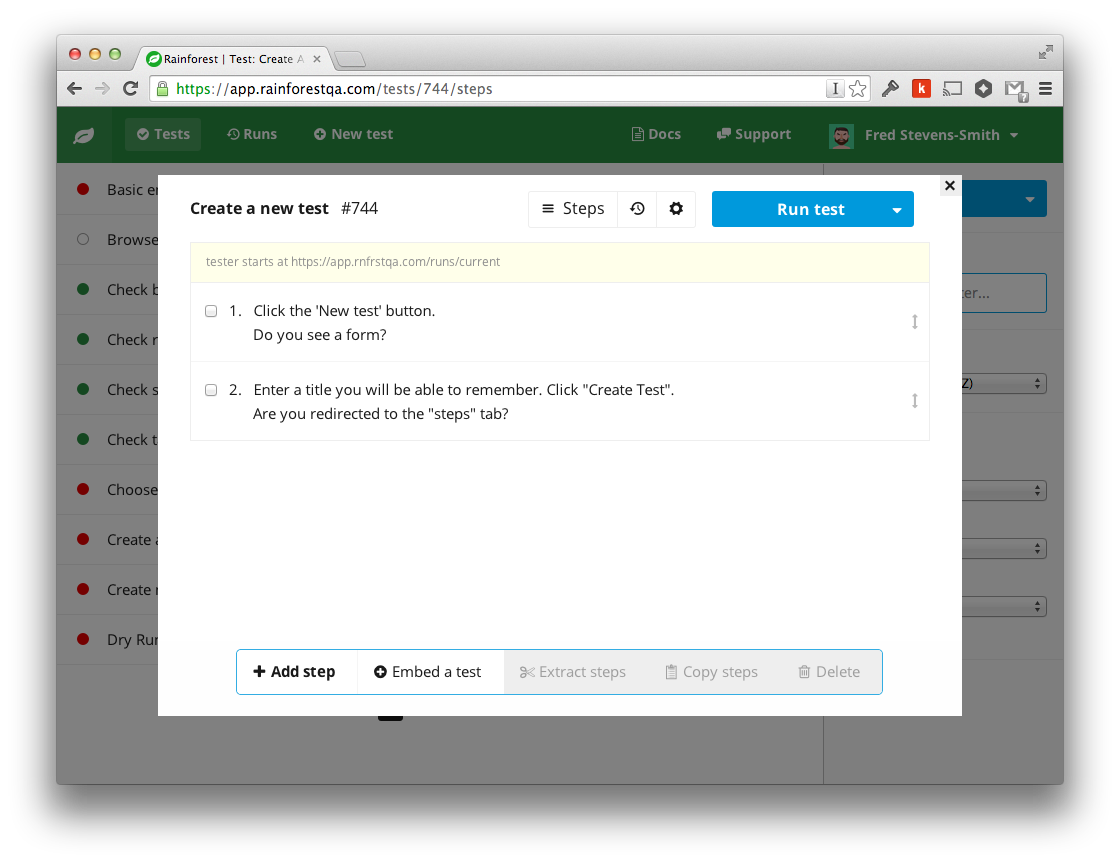 Tests are now displayed in a modal, wherever you are on the site. This means you never lose your context, and makes the site feel much snappier. We also fixed a persistent and frustrating bug that would mess with the URL history when loading a specific test. URL state is now stored internally in our app, so going back or forwards in your browser works consistently (this is less trivial than it sounds with single-page apps).
Simpler step editor

We streamlined the step editor to make it simpler and more awesome, and hid the optional functionality. Mostly we want to let you focus on the steps, so you can get your job done quickly.
One of my favorite details is that when either input is empty, a 'new examples' link is displayed. Click new examples and we cycle through a bunch of example steps for your perusing pleasure.

Next up for the step editor: keyboard shortcuts!
What's coming next
So much cool stuff. Seriously. We're really excited. In the meantime, if you have any feedback on this release then please get in touch!