About 6 months ago we set out to simplify Rainforest's web UI, by integrating results and tests in one view, the 'dashboard'. Since the good people that use Rainforest have a broad range of technical ability and familiarity with using developer tools, great usability and simplicity are extremely important to us. Read on for the reason behind this change.
TL;DR: We now have a runs page. It shows all your runs.
Backstory
The decision to combine the test management UI with the results of each test made sense 6 months ago, when Rainforest was just starting to be used in Production by our customers. This is what it looked like: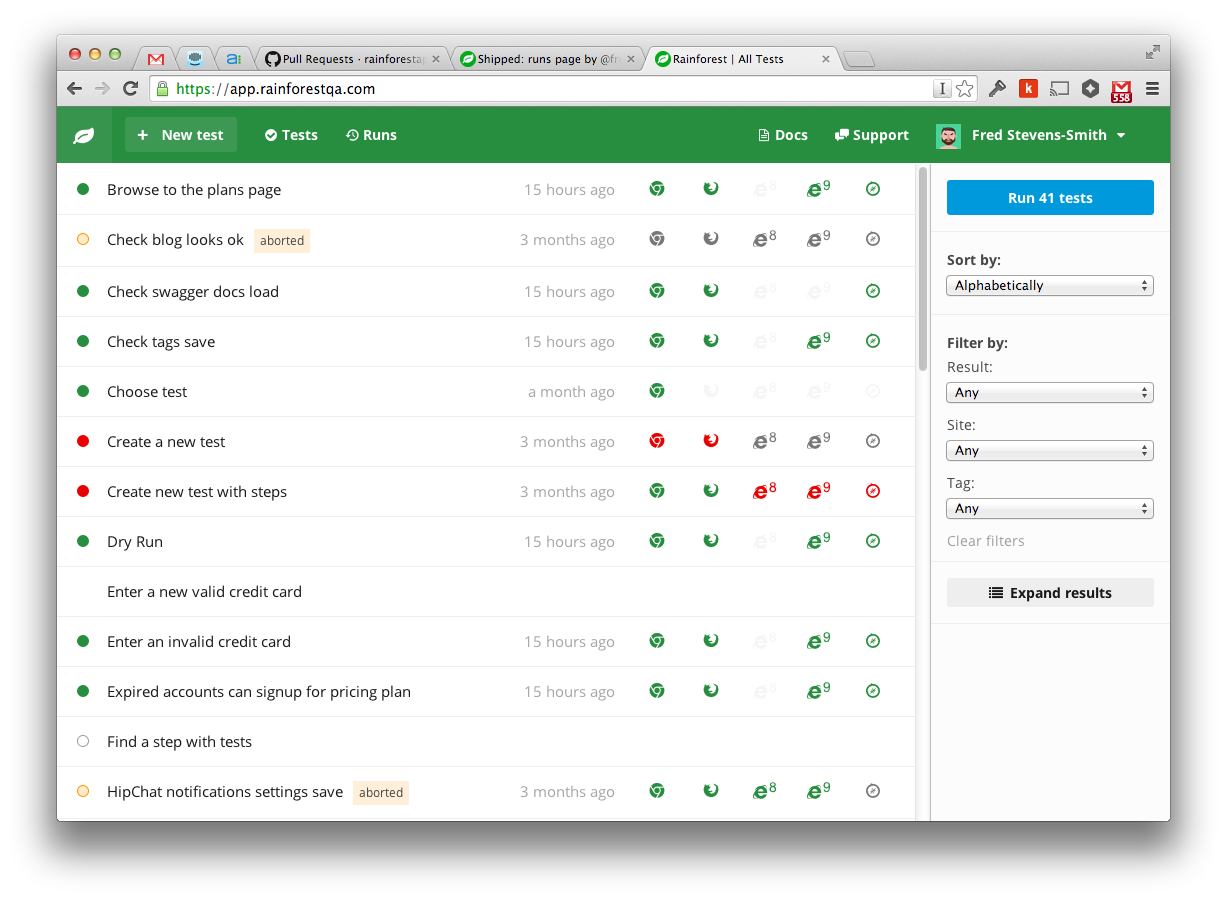 Our customers have had some time to use Rainforest in production, and we've seen use-cases mature. Where it was once fine to represent test results in a single dimension (ie. each test can only have one set of results), this doesn't reflect how people now use Rainforest.
How our customers use Rainforest
Our customers have increased their usage (exponentially!) as the quality and speed of results we return has improved. Since our support for multiple environments was shipped, the way we display results has become limiting: customers often have many runs in progress simultaneously against Staging and Production, and have tests running against multiple branches.
Changes
We have separated the Tests and Runs views, so that it's super easy to get to the specific results you care about: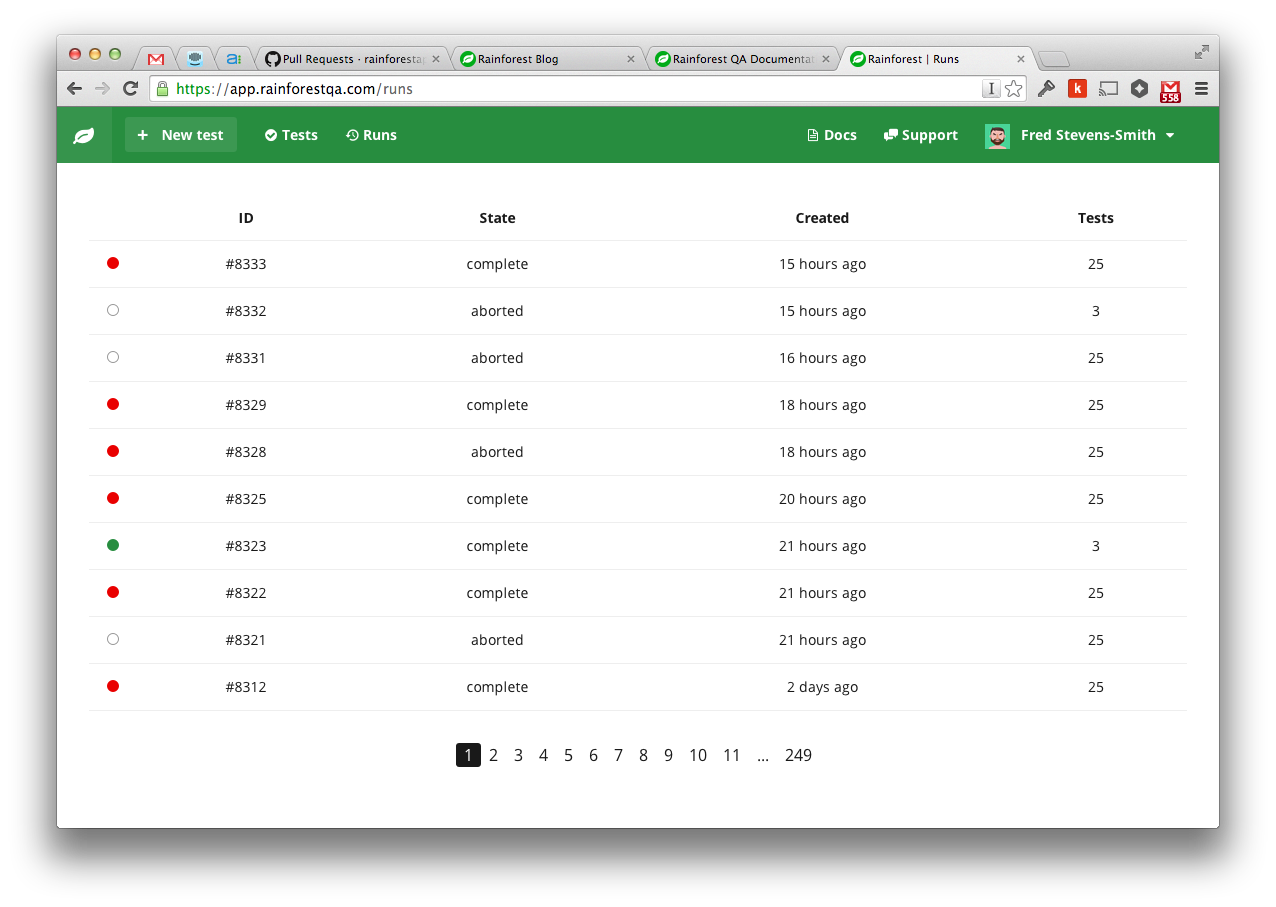 Simply click on any of the runs and you're taken to the detailed results page: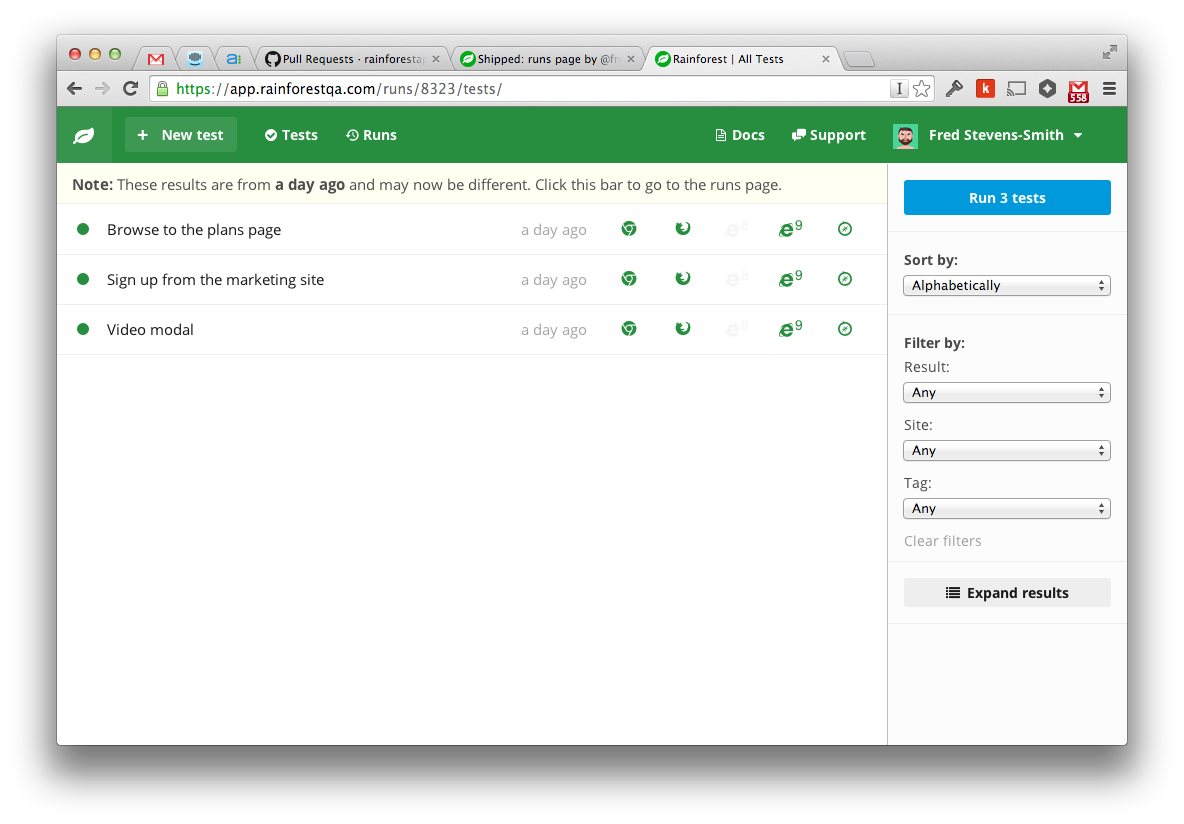 Runs roadmap
This is the first step in making Rainforest more useful for our power-users, without making the interface confusing or losing any of our trademark minimalism. Over the next month we will be moving all results to the runs page, and reorienting the tests view around test management.
We would love to know if your use-case isn't addressed by these changes - get in touch!