We've finally shipped our most-requested feature. This update gives you individual accounts for everyone on your team. This is the first in a set of features focused around our enterprise users on our roadmap for the next two months.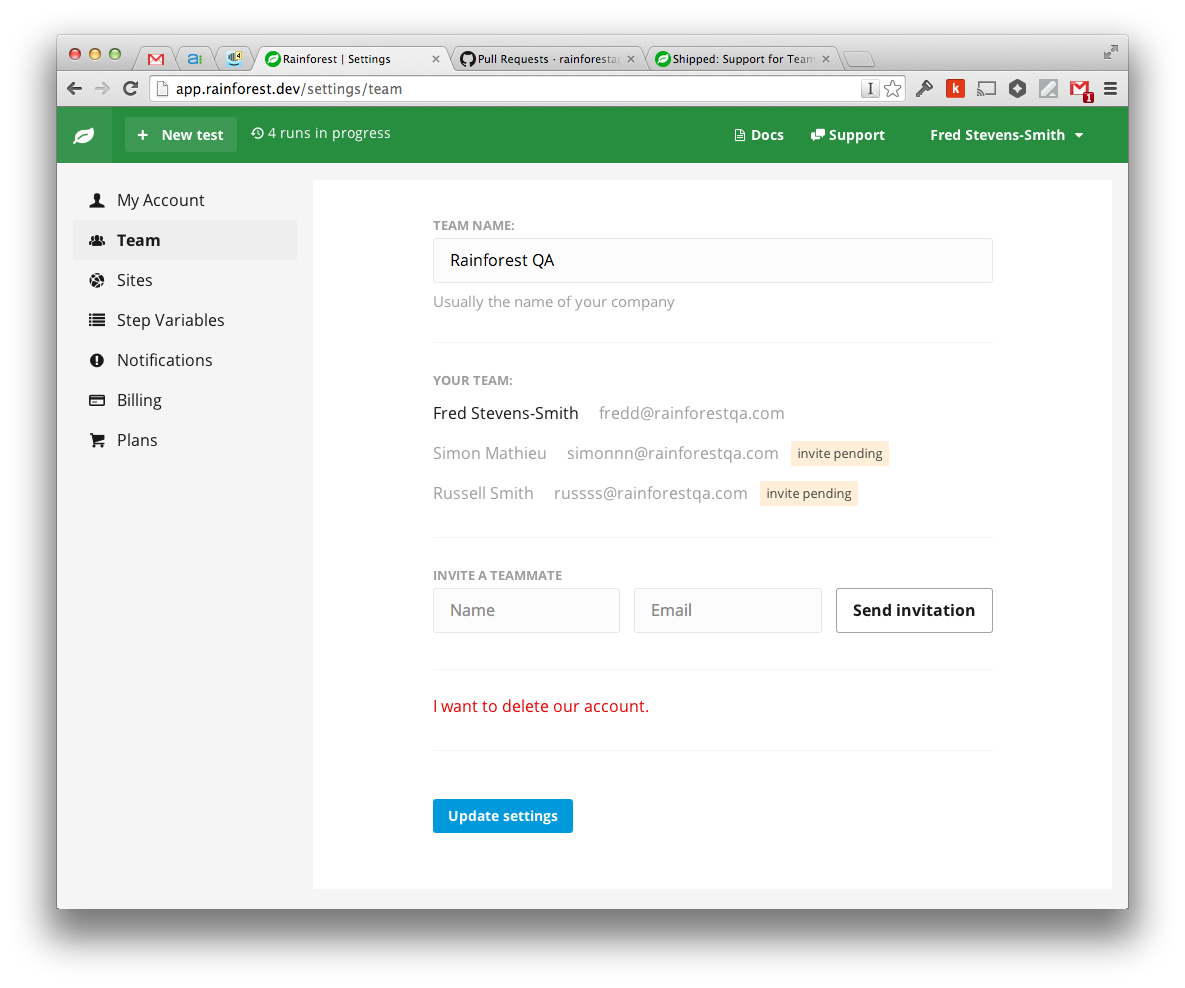 If you already have a Rainforest account, you'll want to go through a few steps. For everyone else - if you've been holding out for this feature, time to signup and tell us what you think!
1. Make sure your team name is now correct
Go to Settings > Team and make sure your team name is correct (this was previously the name of your account, which in some cases was your actual name.)
2. Make sure your personal details are now correct
Go to Settings > Account, and make sure your name is correct and, if you were previously using a group email address here, that the email address is your personal account.
3. Adding new users
To add new users to your team, simply goto the Team section of your Settings. Then enter the Name and Email of whoever you want to invite and click 'Send Invitation':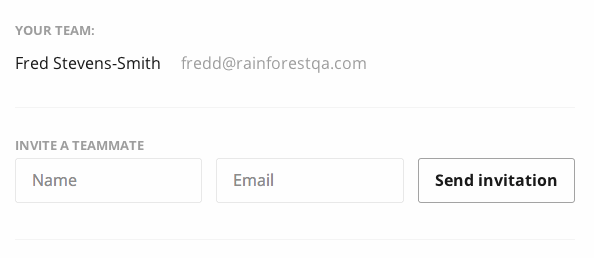 Your teammate will now get an email inviting them to Rainforest, and be asked to set a password and then logged in.
4. Removing users
To remove a user, simply hit the 'x' beside their name and confirm:

Next steps
Coming next are proper support around Projects and more comprehensive failure reporting. As always, if you have any issues hit up Rainforest support @rainforestqa.