Last week we released support for Internet Explorer 10 and 11, taking the number of browsers we officially support to 7! We also updated the steps interface to make it much clearer where in your app the tester will be at each step.
New: IE 10 and 11 support

You can now run your tests in IE 8-11. This release increases the number of browsers we support to 7. We're working hard behind the scenes to give you arbitrary browser/OS combinations.
New: URL hints in steps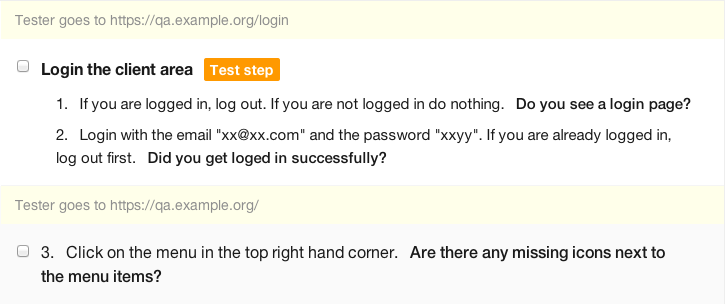 One of the issues with embedded tests is that it can be unclear where the tester is on your site at which step. We've shipped a small update to the steps editing UI which clearly shows where the tester will be.